Getting Started 4 Must-Have Resources to Setup the ACI Newcomer for Success Getting Started With Curl Not Sure About the APIC API? Let's Get You Familiar Features Everything You Need to Know About ACI's Common Pervasive Gateway Migration All About Migrati...
Read More
By Andrew Boring When you're using curl to interact with the APIC API, or even if you're using a toolkit/library to create applications, you may want to know which APIC API methods and objects are available for a given task. Yeah, yeah. RTFM. You know wha...
Read More
By: Jody The vast majority of ACI customers do not start out with an Application Centric deployment of ACI; mainly because they do not have a clear understanding of their applications and the vast amount of interdependencies. However, with the advent of T...
Read More
By: Jody Hey folks! Welcome to another blog where we tackle yet again, another ACI topic. I was going to create a detailed configuration guide for Multi-Pod, however, after checking out the Cisco ACI MultiPod Configuration Whitepaper on CCO, I realized I ...
Read More
By: Jody When configuring MultiPod, a frequently asked question that often comes up is how to configure QOS between the ACI Fabric and the IPN network, to ensure that critical ACI fabric traffic is not dropped. With this article, we will go through config...
Read More
By: Jody Let's start at the beginning…what is it? Common Pervasive Gateway is an older feature that was used to connect multiple ACI fabrics together via a L2 connection prior to the availability of ACI MultiPod and ACI MultiSite. While most customers wil...
Read More
By Andrew Boring Let's talk about Curl. If you've spent any time with the ACI interface, you've probably realized that herding a mouse around a browser is fine for small/one-time operations, but does not scale when you have a large quantity of repetitive ...
Read More
By Andrew Boring Have you already read through our ACI Best Practices Configuration post? If you haven't, go ahead and do it now! Don't worry, I'll wait. (Are you done clicking those buttons in the GUI yet? Take your time. I won't leave you, but I may sne...
Read More
There is a difference between something you know and something you understand. Recently, I came across such kind of a situation, when I realized I perfectly knew how to configure Inter VRF communication in ACI, but the in-depth understanding was missing. ...
Read More
I come across lot of questions on ACI fabric access policies and steps involved in on-boarding a physical server into ACI. While there are lots of helpful documents available online, which are based on Cisco Official ACI configuration guides, still it is ...
Read More
Nowadays, our customers and businesses live in a multicloud world – they are in the process of moving to the cloud or they are wanting to move to the cloud. It's easy to talk about moving your business to a multicloud environment, but in reality, it requi...
Read More
Transit routing within a VRF is reasonably straight forward, but when I tried to reproduce a problem described in here, I found that need to a little careful to be sure that the routes from one router are passed on to the other. Here's the toplogy I built...
Read More
I had originally written this app with object of learning the APIC data model which was helpful with REST and with actually understanding the connectivity within the model itself. I have tided it up recently (to a lesser degree ) and wanted to share it wi...
Read More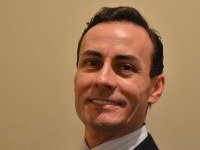 Cisco ACI and Apprenda PaaS Integration Goes to ProductionAnalysts agree that IT is in the midst of a major transformation. Based on the results of latest Gartner enterprise IT buying behavior survey, the majority of spending is going towards modernizing,...
Read More
The purpose of this BLOG is to discuss Questions, Concerns, and Issues with the Callhome Feature functionality in the ACI Fabrics. Since this is Feature focused we can monitor your feedback and push for improvements and enhancements if requested. Also, th...
Read More