Howdy out there in automation land!!!! Again... two in one day... wow :) So onwards we press. If you have not read Part 1, please go back and do that as it might not make sense. In this part of the Less is More series we are going to install CloudCenter S...
Read More
Howdy out there in Automation land!!! Today... I have the start of a long set of two blogs for my readers. We are going to do something exciting and really useful... but purely about system setup and design... no real "automation" today. But first... we h...
Read More
Howdy out there in automation land!!!! So.... To Atomic or Not To Atomic.. that is the question? Is it not? This post is going to break into the string of "back to the basics" as we have gotten a lot of interest in Action Orchestrator of late (which is st...
Read More
Howdy out there in automation land!!! I hope everyone is having a nice ramp down to the school year and is getting ready for summer. I know we are :) I hope plenty of you folks are heading to Cisco Live in San Diego in a few weeks too!!!! I plan to be the...
Read More
Openness, Programmability, DevOps Software applications are the life blood of corporate enterprises. Enterprise IT departments (and Lines of Business) are under immense pressure to bring applications faster to market. To remain competitive, many businesse...
Read More
There is a difference between something you know and something you understand. Recently, I came across such kind of a situation, when I realized I perfectly knew how to configure Inter VRF communication in ACI, but the in-depth understanding was missing. ...
Read More
A few weeks ago, I attended Think 2019, IBM's flagship conference. One of the key themes in keynotes, sessions, workshops, and discussions was the cloud and what it means for businesses. Here are my top three takeaways from Think 2019. Multicloud Is Where...
Read More
I come across lot of questions on ACI fabric access policies and steps involved in on-boarding a physical server into ACI. While there are lots of helpful documents available online, which are based on Cisco Official ACI configuration guides, still it is ...
Read More

In 2019, several major data center infrastructure shifts are converging. Edge computing, artificial intelligence and network programmability will all shift the nature of how you run data centers. Check out the top 10 data center and infrastructure trends ...
Read More
Nowadays, our customers and businesses live in a multicloud world – they are in the process of moving to the cloud or they are wanting to move to the cloud. It's easy to talk about moving your business to a multicloud environment, but in reality, it requi...
Read More
Customers wanted an easier way to order pizza. See how Domino's used Cisco technology like data center switches, analytics and UCS to deliver a new way of thinking to its customers and business.
After many question on "ip unnumbered" and how the configuration would look, I took a spin on the already released "ip numbered" or "p2p" approach that I posted back in May 2015.For the sake of this example, we are using the following Topology example.The...
Read More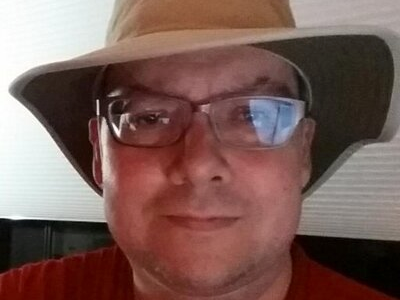 Someone at a meeting recently told me how cool it was that big data was finally moving out of the early adopter phase. He's lucky I wasn't drinking a beverage at the time, or he might have ended up wearing it.I'm accused of being sort of a unicorn when it...
Read More
Customers frequently comment that IT simply isn't keeping pace with their needs. Provisioning new data center resources can take weeks. To be fair, IT professionals are doing the best they can but manual processes and organizational silos can make the pro...
Read More
VXLAN EVPN Integration with LISPHost Move Detection in a VXLAN EVPN FabricIn the VXLAN EVPN fabric, the host routes and MAC address information are distributed in the MP-BGP EVPN control plane, which means that the fabric itself performs the host detectio...
Read More