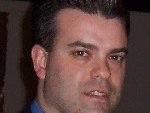 Some devices don't have an API yet, but do have an ssh command line. So of course you can use expect to automate that device. Recently while writing PowerShell code to automate Nexus 1000V port-profile provisioning using Cygwin expect and ssh I ran into a...
Read More
Hi,I am Dreaming of the followingCisco Can think of CSR 1000v can be a vrouter which can be distributed across multiple ESXI and yet virtually representing single router.So every esxi where Nexus 1000v is created should have the same interfaces of CSR 100...
Read More
Are you using or evaluating Windows Server and Microsoft System Center to deliver higher performance and scale for your workloads? Learn how the Cisco Nexus 1000V can simplify your Windows Server 2012 Hyper-V environments through a non-disruptive operatio...
Read More
The Cisco Virtualized Multiservice Data Center (VMDC) with Virtualized Services is an architectural approach to IT which delivers a highly scalable Cloud Ready Infrastructure. The architecture encompasses multiple systems and functions defining a standard
...
Read More
can we do Inter-VLAN communication with the help of cisco 1000v switch or we have to forward it to External L3 Switch. If this is not supported than why we should use this switch and make our environment more complecated. Default sever have DVS feature.
Read More
Abstract: Many organizations are looking to leverage the benefits of Hybrid Cloud, but have hesitated due to multiple concerns such as security/policy enforcement. Cisco has pioneered a way to securely extend your enterprise private cloud into the public
...
Read More