Community Manager
Mark as New

Mark as Read

Bookmark

Subscribe

Email to a Friend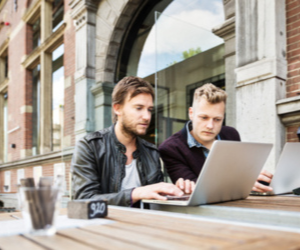 Learn about new product capabilities from Cisco product managers in live interactive briefings throughout October. Open to all customers through Cisco's Customer Connection program.
Join the Cisco Customer Connection program to attend. Membership is free and easy to complete. During program registration, choose the Data Center and/or Networking track, depending on your interest. Once your membership is approved, you'll be able to register for the briefings in the members-only community forum.
Data Center New Product/Release Series:
Oct 13: 400G Done Right - Strong Nexus Innovation Continues
ACI now supports 400G Nexus switches and Line Cards. You will learn how 400G provides high flexibility and customer choice for organizations with the most demanding environments, while preparing for the next frontier of cloud networking.
Oct 21: Real-time NVMe and SCSI visibility using Cisco SAN Analytics
Cisco SAN Analytics will help you to unleash the full potential of your storage by providing real-time visibility into NVMe and SCSI workloads. Join the Cisco product team to learn more about the industry's first solution to provide visibility into Fibre Channel block storage traffic by inspecting frames natively on Cisco MDS 9000 switches without any external taps, probes, or appliances.
Oct 22: Learn how to use Cisco ACI and HashiCorp Terraform to build a Hybrid Multi-Cloud Network
Infrastructure as Code is the new norm for managing your infrastructure and that include your network. Talking about new norm, the boundary of your network does not stop at your main datacenter anymore and include multiple physical locations and multiple clouds.
In this session, we will learn how to put in practice the Infrastructure as Code principles by explaining how each piece work together to build a CI/CD pipeline that automatically deploy the ACI network
Networking New Product/Release Series:
Oct 6: A fresh look at GPON - Cisco Catalyst PON Series
Cisco Catalyst PON Series switches make refreshing your PON networks easy. You will learn about enterprise-grade features like power and uplink redundancy, PoE+ and a sensitivity on cost and ease of operations. You will see why the Cisco Catalyst PON Series gives you what you need today with the confidence that your investment is protected with future innovations to come.
Oct 12: Cisco DNA Center – more intuitive and new features
The latest Cisco DNA Center release has a fresh new appearance that makes it easier to use and includes exciting features. In this session, you will learn how these new features:
- Enhance your visibility and generate new insights to craft effective segmentation policies
- Put more power in your hands to define your own mobile network
- Enable smarter operations, easier migration, and security integrations
- Deliver more value for your Cisco DNA subscription
Oct 19: New Cisco Wireless Products
Join the Cisco Wireless product team to learn the details about the latest new products:
- The new Cisco 9105 AP
- The new features in the latest IOS-XE release: Embedded Wireless Controller on a Switch and App Hosting.
You must be a registered user to add a comment. If you've already registered, sign in. Otherwise, register and sign in.