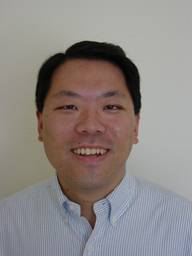 Cisco Employee
Mark as New

Mark as Read

Bookmark

Subscribe

Email to a Friend
Happy belated birthday, Nexus 1000V. Cisco first shipped Nexus 1000V back in May 2009. Here are some milestones over the past year.
Introduced new features, such as DHCP Snooping, IP Source Guard, and Dynamic ARP Inspection, in version 1.2 (December 2009)
Released 1.3 with updated installer and ERSPAN Type III, with time stamp and thus the ability for VM performance monitoring
Nexus 1010, Virtual Services Appliance, which hosts up to 4 Nexus 1000V Virtual Supervisor Modules, and optional Network Analysis Module (NAM) was shipped in April 2010
Released maintenance release, version 1.3a
Over 1,000 customers are using Nexus 1000V
It has been a very exciting year for the Nexus 1000V team. There are also some popular misconceptions that I would like to clear up.
Myth 1: Nexus 1000V is based on proprietary technology.

Nexus 1000V is based on IEEE 802.1Q Ethernet standard and frame format. It is simply a full-featured NX-OS based virtual Ethernet switch that provides security, quality of service and monitoring features that IT network teams are familiar with.

Myth 2: Nexus 1000V uses VNTag for software switching

Nexus 1000V does NOT use VNTag for software switching. It maintains the IEEE 802.1Q standard frame format and can interoperate with any 802.1Q upstream switch.

Myth 3: Nexus 1000V Needs 3 VLANs for Virtual Supervisor Module (VSM) to communicate with Virtual Ethernet Module (VEM)

When Nexus 1000V first shipped, Cisco did recommend 3 VLANs for using L2 communication between VSM and VEM. After doing more testing for the 1.2 release, Cisco changed the recommendation to only 1 VLAN to ease the deployment. Please take a look at the latest Nexus 1000V Deployment Guide.


Myth 4: VSM and VEM must be in the same L2 domain

Since version 1.2, VSM and VEM can communicate over L3. Hence, VSM and VEM do not need to be in the same L2 domain.

Myth 5: VSM cannot be placed on its own VEM

VSM can run on top of its own VEM. In version 1.3, the automated installer even migrates the VSM to its own VEM

Myth 6: VSM cannot be vMotioned

Since version 1.2, Cisco does allow vMotion of the VSM virtual machine. DRS for the VSM, however, is still not recommended. Some customers had some misconfigurations when using DRS, and hence Cisco is a bit more cautious. Of course, for production virtual machines, Nexus 1000V supports vMotion, DRS, Fault Tolerance, and other vSphere features.

Myth 7: Traffic stops when VSM is disconnected.

Nexus 1000V has a distributed forwarding model. Hence, the VSM is not involved in traffic forwarding. Cisco actually recommends that 2 VSMs are deployed as active/standby pairs. Even in the case where the VEM is disconnected from the active and standby VSMs, traffic continues to flow based on the last known configuration.

Myth 8: Nexus 1000V only works with Nexus switches

Nexus 1000V, being a standard-based IEEE 802.1Q switch, interoperates with any Cisco and non-Cisco Ethernet switch.
We are very encouraged by the strong customer demand for Nexus 1000V. I can't wait to share with you some of the innovations that we are planning to highlight at VMworld 2010.
See you in San Francisco
Han Yang
Nexus 1000V Product Manager
You must be a registered user to add a comment. If you've already registered, sign in. Otherwise, register and sign in.