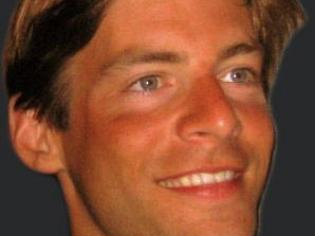 Enthusiast
Mark as New

Mark as Read

Bookmark

Subscribe

Email to a Friend
Version 1.2 Highlights
Release Date: December 11 2009
Version: 4.0(4)SV1(2)
This is quite a list of new features for a dot release.
This update is included free as part of the service contract for existing customers. For new customers, this update is offered at the same price of $695 per CPU socket.

What's new:
Embedded evaluation license for easier evaluation
GUI setup following software install
Layer 3 control between VSM and VEMs
Virtual Service Domains for classifying and separating traffic for network services
iSCSI Multipath—supporting multipath feature introduced in vSphere 4
XML API for developing client apps for managing/monitoring the Nexus 1000V
DHCP Snooping for validating DHCP messages and filtering invalid responses
Dynamic ARP Inspection for validating ARP requests and responses
IP Source Guard for filtering traffic on interfaces to valid MAC and IP addresses
MAC Pinning for assigning Ethernet port members to particular port channel subgroup (where upstream switches do not support port channels)
Static Pinning
Resources
New Feature Summary
Enhanced virtual desktop security ("Don't VDI Without It")
Secure virtual desktop just like campus network
Cisco Integrated Security Features (Port Security, IP Source Guard, DHCP Snooping, Dynamic ARP Inspection)
Logical groups of VM with same security policy
Virtual Service Domains
Works with L4-7 service VM, such as VMware vShield
Flexible Deployment
Automated Installer GUI
L3 VSM/VEM Connectivity
New Feature Detail
| | |
| --- | --- |
| L3 AIPC | This feature allows L3 connectivity for the VSM to the collection of VEMs for control and packet paths. |
| Virtual Port ID Pinning | Static assignment of Virtual Port IDs to a specific VPC sub-group for deterministic VM NIC teaming & pinning. |
| DHCP Snooping | Security feature that filters untrusted DHCP messages and builds a DHCP snooping binding table to validate new DHCP requests. |
| IP Source Guard | Security feature that restricts the client IP traffic to those source IP addresses configured in the DHCP binding table |
| Dynamic ARP Inspection (DAI) | Security feature that determines validity of an ARP packet based on valid MAC address to IP address bindings stored in DHCP binding table |
| Syslog event for vMotion | A unique Syslog message from the VSM indicating a vMotion event and the migrated VM. |
| IPv6 Management | Support for IPv6 through the management address for Telnet/SSH access into the VSM. IPv6 SNMP access will come in a future release. |
| Virtual Service Domains (VSD) | Port Profile integrated feature to ease deployment and association of L4-7 service virtual appliance solutions to specific VM VNICs |
| XML API Support | Fully implemented, tested and documented set of XML APIs (NetConf) corresponding to the current releases feature set. |
| Additional SNMP MIBs | Bridge MIB (dot1dFdbTable), Virtual Ethernet MIB |
| Virtual Interface Rates | "Show interface" to include input/output packets & bytes with 5 min avg rates |
| Support for multiple interfaces into upstream Nexus 2000 | VPC-HM optimization to allow N1K PortChannel config when the upstream device (N2K) does not support Port Channel |
| Enhanced vMotion support for VSM | vMotion support for a VSM running on a VEM that it is managing |
Video of GUI Installer
You must be a registered user to add a comment. If you've already registered, sign in. Otherwise, register and sign in.