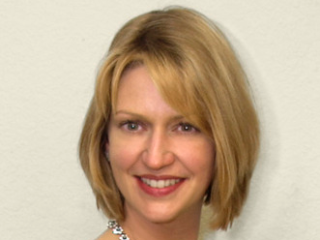 Enthusiast
Mark as New

Mark as Read

Bookmark

Subscribe

Email to a Friend

As the Internet of Everything (IoE) continues to drive innovation and create unprecedented business opportunities, IT leaders have continued to improve their business operations through the use of cloud computing. But in order to reduce costs, minimize risks and increase agility – all benefits of cloud implementation – IT leaders must carefully select the type of cloud that's best for their business.
Leaders have a variety of cloud platforms to choose from, including private or public cloud. The control, security and performance of private clouds are desirable, as are the cost, flexibility and speed that public clouds offer. Our OpenStack solution is an open source platform for not only private and public clouds, but hybrid ones as well. Cisco OpenStack Private Cloud is now available all over the world after our 2014 acquisition of Metacloud. And with it, we're empowering our customers with next-generation cloud builder technology that they can operate themselves, with our on-premises solutions or through cloud providers in our Cloud Services ecosystem.
As OpenStack continues to gain popularity, the upcoming OpenStack Summit 2015 couldn't have come at a better or more exciting time! The "must-attend" five-day event will welcome developers, users and CloudStack administrators to Vancouver to collaborate, meet and learn from industry experts – including many of Cisco's own. "Demystifying Logs in OpenStack Clouds", "OpenStack as a Strategy for Future Growth" and " Choosing a Managed OpenStack Solution: Three Use Cases" are just a few of the opportunities attendees will have to learn more about Cisco technologies and our cutting-edge solutions made possible through the power of OpenStack. You can find the full list of speaker sessions and all the info here.
In the spirit of real-time collaboration and discussion, we'll be hosting a live #CiscoChat at the OpenStack Summit and invite you to join us in the Expo Hall (Booth P10) on Monday, May 18 from 6 to 8 p.m. PST or online, using the hashtag #CiscoChat. From the hot topics and events on your OpenStack Summit agenda to your thoughts on the future of OpenStack – we'll discuss all things OpenStack, including why vendors are often just looked at as just sales and marketing sources. Niki Acosta , OpenStack Evangelist and Scott Sanchez, Director will participate in this #CiscoChat, moderated by Cisco's Data Center Twitter channel (@CiscoDC).
Will you be in Vancouver? Be sure drop by the booth or join the conversation online on Monday, May 18 from 6 to 8 p.m. PST using the hashtag #CiscoChat. We'll also be hosting an OpenStack Summit scavenger hunt with a Nest Pack daily winner and Apple Watch grand prize giveaway so be sure to drop by booth P10 for all the details.
You must be a registered user to add a comment. If you've already registered, sign in. Otherwise, register and sign in.