Beginner
Mark as New

Bookmark

Subscribe

Mute

Email to a Friend
Cisco Nexus 9300 vPC and non-vPC together (hybrid mode) and link failure scenario
Hi,
I am new to Nexus switching. Hope to get few Nexus 93xx switches soon. Looks like I am going to have both vPC and non-vPC together on the same platform. Looking for suggestion on the following scenario:
I appreciate your help.
>two (02) Nexus 93xx switches
>vPC configured with 2 x peer-links and 1 x keep-alive link
>vPC domain is configured with "peer-switch"
>a non-vPC LACP trunk has been configured with 2 x ports
>both vPC and non-VPC trunks are configured to carry all VLANs (802.1q; no VLAN restriction on trunks)
>have same VLAN ID traversing through or resented to both vPC and non-vPC
>have few vPC POx trunk links connected to UCS Fabric Interconnect (FI) and others
>have few non-VPC trunk links connected to VMware ESXi
>have few SVIs for VLANs (these are non-vPC VLAN's SVI)
>in this scenario, does both the vPC and non-vPC LACP trunks links are in forwarding mode? or does STP blocks the non-vPC LACP link to keep the platform loop free (because there is a vPC peer-links already exist)?
>in this scenario, does non-vPC VLANs traverse through the vPC peer-links? and in a vPC fail scenario the non-vPC VLANs traffic shifted to non-vPC trunk links?
>in this scenario, what happen if one of the switch fail - does it stop/block non-vPC VLANs traffic? lets say, what happen if the primary switch failed (vPC peer primary switch)? what happen if the secondary switch failed?
>in this scenario, what happen if the keep-alive link and both the vPC peer-links failed? Does it going to stop/block non-VPC VLANs?
Cheers,
Jami
Highlighted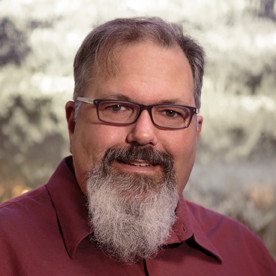 Frequent Contributor
Mark as New

Bookmark

Subscribe

Mute

Email to a Friend
Re: Cisco Nexus 9300 vPC and non-vPC together (hybrid mode) and link failure scenario
Hi,
This requires a detailed answer that is a bit too complex to go into here. However, check out this CiscoLive session as this might be able to answer your question.
VPC Best Practices and Design on NX OS - BRKDCN-2378
On-Demand Library - Cisco Live Global Events
Hope this helps.
Thanks!
Greg Rose
Community Manager - Data Center