Enthusiast
Mark as New

Mark as Read

Bookmark

Subscribe

Email to a Friend
It is the largest JavaScript conference in the world connecting people from all over Latin America and bringing in speakers from all over the world in the heart of Porto Alegre, Brazil. With 1600 people in the audience, it was a full house! Jaydson Gomes is the Co-Founder of the conference and was a magnificent host! Jaydson and his team did such an amazing job. I was quite impressed with the amount of work and effort put into this entire event. With this many attendees, they had to set the bar HIGH to make sure everyone had a pleasant experience.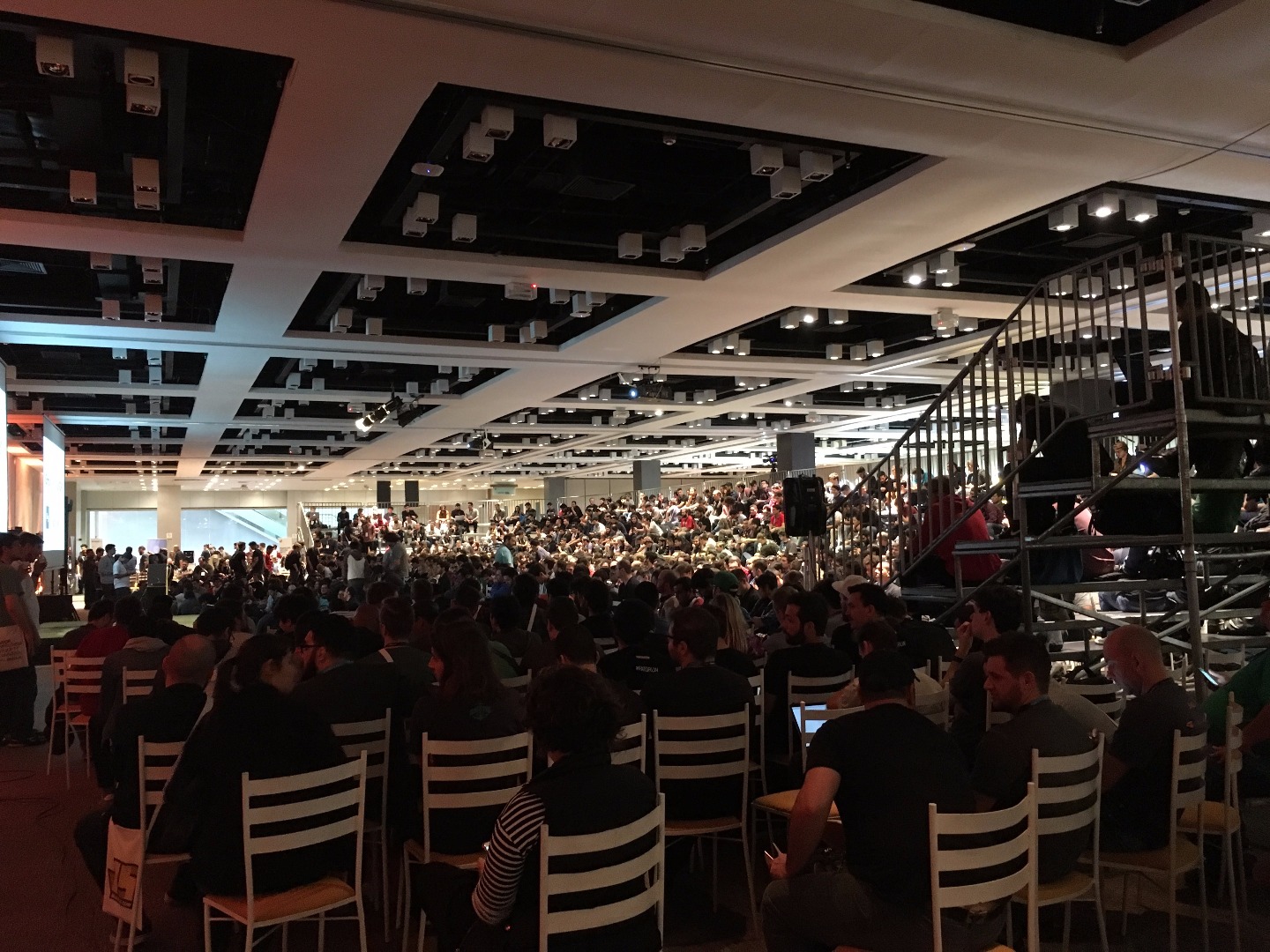 Sponsors
This is probably the most attendees I've ever seen in an open source programming conference. Usually it ranges from 150-450 people on average. Behind the bleachers was the sponsor booth set up.
Here is a look behind the bleachers of a few sponsor booths throughout the hallway.
I took this picture the day before the conference doing a tech check. It's always nice to have your laptop connecting correctly with the project when you begin your presentation. ;-)
Speaking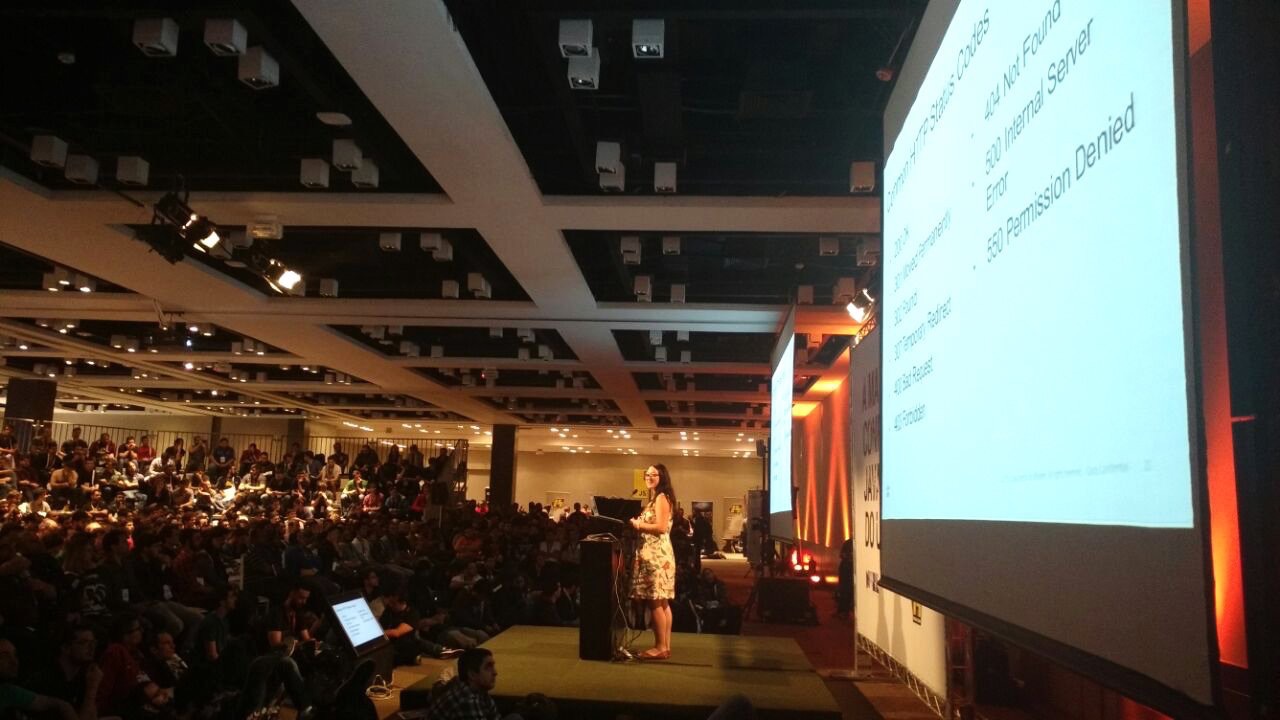 JavaScript has such a huge community I was very honored to be able to be a speaker at this event and meet so many talented speakers. I spoke about working with APIs and used Cisco Spark and Tropo as an example. To top off the event, I made a tweet about cross browser compatibility and it ended up going viral in the developer community and my phone was going off with notifications for about 3 days straight.
You can find it here: https://twitter.com/TessaMero/status/769638106479886336
Cisco Products

Since I started working for Cisco in March 2016, I pay more attention to who's using our products. In the speaker's room, here was a beautiful Cisco router. I wouldn't call this a promotion since Cisco has moved on and became a "software and services" company rather than a "networking" company. Even a conference organizer was excited to notice it too!
Wrap Up
The Brazilian and Latin developer community is amazing and I would highly recommend anyone from any location attending an event in Brazil. Jaydson throws an unforgettable event and I know every sponsor got more than what they bargained for with this many attendees.
You can find a review from attendees and their experience from this years event: https://www.youtube.com/watch?v=xiuwH_f-4_8
With Cisco DevNet supporting more and more open source communities, I hope we can join as a sponsor for BrazilJS's 2017 event.
Be sure to follow BrazilJS's social media accounts to check out their upcoming events:
Also, you can follow me on Twitter or follow my Cisco Blog!
1 Comment
You must be a registered user to add a comment. If you've already registered, sign in. Otherwise, register and sign in.