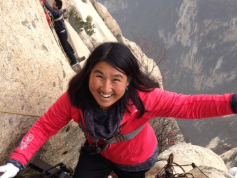 Cisco Employee
Mark as New

Mark as Read

Bookmark

Subscribe

Email to a Friend
Maybe I should be used to it by now (Las Vegas is, after all, DevNet's third CLUS), but I'm not. I continue to be amazed at the range of sessions, coding classes, and workshops in the DevNet Zone, and the learning opportunities they offer attendees. Several of the most popular coding classes and workshops repeat each day. So if you weren't able to fit a particular session into your schedule on Monday, please check the DevNet Zone schedule to see if it's available other times during the week.
You can find the DevNet Zone schedule athttps://developer.cisco.com/site/DevNetZone. Or download the DevNet Zone mobile app from the Apple or Google App Store.
In addition to ongoing classes and workshops, Tuesday's DevNet Zone schedule features several executive panel sessions and special guest speakers that you won't want to miss.
Developing Fully Automated Control and Management Systems – 9:00am
Cisco's Andres Vega Arias leads a panel of experts from Cisco's major automation engines to discuss how application policies are represented across enterprise and data center networks, and how Cisco customers can best engage with their APIs. Andres is joined bypanelists Mike Dvorkin – a recognized thought leader in distributed systems and policy-driven automation and operations; Sasha Ratkovic -- CTO and Founder of Apstra, and a thought leader in domain abstractions and data model driven automation; and John Willis -- Technical Evangelist and Director of Ecosystem Development at Docker, Inc.
Cisco Executives Discuss the Internet of Things – 10:00am
John Oberon, John Apostolopoulos, and Vikas Butaney join me to discuss what Cisco is doing to develop a suite of software services to provide secure device connectivity, scalable data transport, and application enablement for IoT customers, developers, and thing makers to connect, manage, and move billions of messages from millions of devices. You'll also hear what Cisco is working on with Gateway-as-a-Service software, which includes provisioning and management of the edge appliance. And how all of these services will be hosted and managed to provide customers with an effective route to market for their IoT applications and services.
Disrupt Yourself: Putting the Power of Disruptive Innovation to Work – 11:00am
The idea is simple, but powerful: disruptive companies and ideas upend markets by doing something truly different – they see a need, an empty space waiting to be filled, and they dare to create something for which a market may not yet exist. Join special guest speaker - Whitney Johnson as she demonstrates how you can put the power of disruptive innovation to work. To help your company in unexpected ways, dare to innovate. Dream big dreams. Do something astonishing.
Ops Happens: DevOps After Deployment – 1:00pm
Listen to enough conversations about DevOps and it can start to sound like "deployment, deployment, deployment". But what about the rest of the lifecycle? What does DevOps mean for other traditional operations activities like incident management, problem management, scaling, performance tuning? In this session, Damon Edwards will be taking a look at the DevOps-inspired principles and practices being leveraged by enterprises to transform their operations activity.
Introducing DNA, Cisco's open, software driven, Digital Network Architecture – 2:00pm
Come hear Cisco business and engineering leaders discuss DNA and how developers can take advantage of its open, programmable, interfaces, to turn up network functions with a few clicks, and free your IT staff from time-consuming network configuration tasks, so they can focus on innovation that positively transforms their business. I'll be joined on this panel by Jeff Reed, Ravi Chandrasekaran, and Sachin Gupta.
Addressing the What's, Why's, and How's in this New World of DevOps – 3:00pm
DevOps means different things to different people – such as developing and implementing software in an agile way, or adding operations disciplines to application delivery. But what does it mean to you? How do you navigate through the myriad of DevOps tools available? How does a DevOps frame-of-mind and process affect your development and deployment of cloud-based micro-services applications? I'm joined in this discussion by Michael Olson, Senior Product Manger at Puppet; Brian Wheeler, CTO at Morpheus Data; and Anand Sharma, Cisco IT Architect.
Don't' forget, you can see all the DevNet Zone schedule of sessoins at https://developer.cisco.com/site/DevNetZone. Or download the DevNet Zone mobile app from the Apple or Google App Store.
Enjoy your Tuesday at Cisco Live! I hope to see you in the DevNet Zone.
You must be a registered user to add a comment. If you've already registered, sign in. Otherwise, register and sign in.