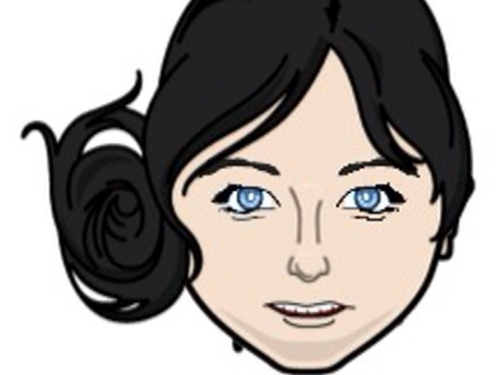 Cisco Employee
Mark as New

Mark as Read

Bookmark

Subscribe

Email to a Friend
The DevNet Developer Experience and Evangelism team is a group of developers, builders, makers, tinkerers, coders, communicators, teachers, designers and engineers who are working together to create a community around Cisco's APIs and platforms, and we are hiring!
We are a team who is creating change:
change toward more automation and programmability

change toward more community driven and open source code creation,

change across a broad scope of technologies such as Security, Networking, Data Center, IoT, Collaboration and Cloud
We are also working to create change in the world.
We are team who has a social responsibility interest, and we actively look for opportunities where technology and Cisco can give back. We often do this through hackathons, and education programs such as our hackathon to help save the bees, and our involvement in Women in Tech events and Cisco Networking Academy.
Our team is growing, and we are looking for developers and network engineers who want to help us do great work, build great things, and grow the community of Cisco DevNet developers.
We are currently hiring for several positions (see full list) which include:
Developer Evangelists & Advocates
DevNet is expanding our team of developer evangelists. In this role you will be responsible for winning the hearts and minds of developers as well as acting as the "voice" of the developer and influencing technology roadmaps.
Our developer evangelists are first and foremost technical leaders and coders. They are hands-on engineers and coders who also like to speak, teach, and share technology with others.
The DevNet developer community includes developers working in all Cisco technology areas - Networking, Data Center, Internet of Things, Data & Analytics, Collaboration, Cloud, and Security, and we are hiring in all of these areas.
We have a specific focus on our loyal CCIE/CCNA networking community. If you are a network engineer who wants to help lead the change for network programmability with Cisco, please reach out to us.
DevNet Sandbox Engineering Manager
The DevNet Sandbox is our playground for developers. The Sandbox offers remote hosted live infrastructure for developers. This infrastructure includes virtual and hardware networking kit and devices and full installations of Cisco platforms.
The DevNet Sandbox offers environments to help support all Cisco technology areas - Networking, Data Center, Internet of Things, Collaboration, Cloud, and Security.
We are looking for an Engineering Manager to lead and grow our DevNet Sandbox offerings. If you are interested in working in a start-up like environment that has the potential and scale to help an organization with the reach of Cisco, and you would like to lead an exceptional technical team, please reach out.
Developer Experience Engineer
The DevNet Developer Experience team is focused on creating an industry leading experience for developers using Cisco platforms. We are working to make each step of the journey from discovering APIs, to using documentation and sample code, to coding and testing applications as low friction and as productive as possible.
If you are a developer who can write sample code in several languages, who is passionate about REST API design, and can rant about good or bad developer docs for days, then you should join this team.
If any of these positions intrigue you, please reach out to us. We would love to help you get to know us, our work and our team.
Have fun and keep coding!
Mandy Whaley
@mandywhaley
@CiscoDevNet
You must be a registered user to add a comment. If you've already registered, sign in. Otherwise, register and sign in.