Contributor
Mark as New

Bookmark

Subscribe

Mute

Email to a Friend
Next generation Headset integrations– Plantronics Developer Connection
Your state of the art Plantronics headset, like the Voyager 8200 UC, has a rich feature set based on voice processors, sensors and algorithms, this is the right time to harness these features for your company, your partners and customers alike.
Toggling between applications on your mobile device as you are trying to have a meaningful conversation while you are in the airport brings stress into a situation which is likely already somewhat stress inducing. Enhancing functionality in your voice applications through third party integrations means leveraging the best of your capabilities with the rich features of Plantronics for ground breaking integrations and/or applications.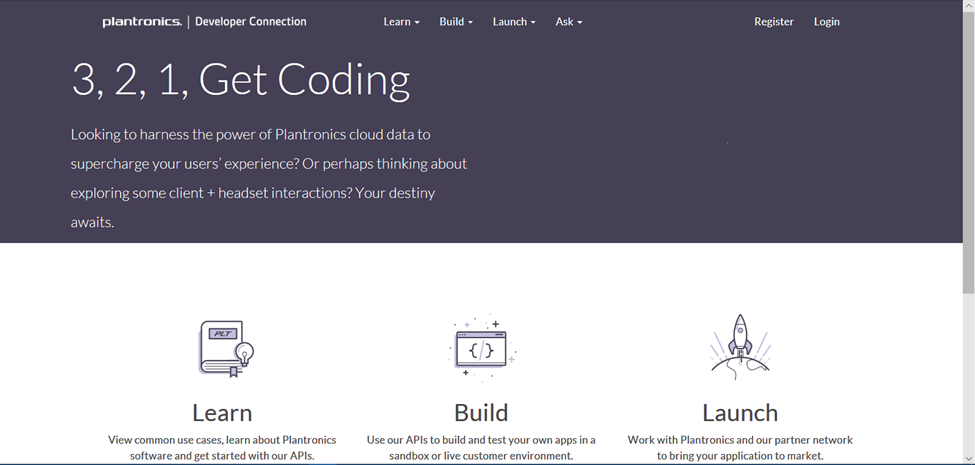 Right now thousands of developers are congregating at Cisco Live in Barcelona, in the DevNet zone, there is no better time for you to visit the Plantronics Developer portal.
Here you can access all the tools and assets for you to build your own integrations and applications using our various API's available today.

You can build integrations around collaboration clients and headsets interactions or look at harnessing the power of Plantronics Cloud data for your company or client.
Plantronics is renowned for creating high-quality headesets and audio communication devices. In recent years, we have been designing intelligence into these devices, we extract this intelligence to produce valuable insights through our software portfolio.
With the release of our Open Data Access APIs, developers can now gain access to these valuable insights to create new and exciting applications that harness this data and integrate into other business processes.
Within these APIs, there are two different types of data available, real-time and historic data. Not all analysis suites have both real-time and historic data available (see API List) and not all headsets provide all of the data (see supported headsets).
For more and to join Plantronics Developer Connection today, click here!
Have a continued great Cisco Live Barcelona and Happy Coding!
Peter