Highlighted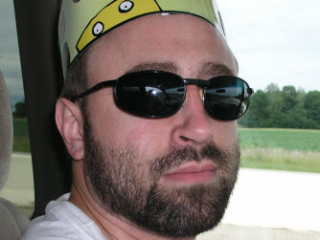 Beginner
Mark as New

Bookmark

Subscribe

Mute

Email to a Friend
ASA 5505 Drops Internet - TimeWarner Cable
I have done a bunch of researching and I have tried some troubleshooting when the problem occurs but I'm just coming up empty-handed. This is really frustrating my family and myself.
We have TimeWarner cable. From the Motorola cable modem I go right to interface 0/1 on my Cisco ASA 5505 (9.1(6)) with ASDM 7.4(3). That is setup as the outside interface with DHCP and gets assigned my public IP address (which does not change often).
I have unlimited license to internal hosts. I have hard coded 0/2 to full duplex 100MBps.
From the ASA I go to a gigabit switch and from there to the rest of the computers in the house. I work from home so have VPN access to work and see right away when Internet connection drops.
About once per day (no specific time of day), I lose Internet connectivity from internal devices. I can still ping the ASA (it is up) and login to it. I cannot ping any public DNS or IP addresses.
Easiest fix is just to reboot or reload the ASA. When it comes back up the problem is fixed.
Lately, I've been trying to troubleshoot and hopefully fix the problem altogether. Today it happened again and I was in a position to do some troubleshooting. Cable modem shows connection with no issues. ASA is up. I login to ASDM of ASA. Nothing looks like issue in log messages. I Putty to ASA. Do show arp, clear arp. Do show conn count and clear conn. Do clear xlate. These are all things I found in other posts. From ASA I can ping all internal hosts. I can ping the cable modem (192.168.0.1). I cannot ping any public DNS or IP addresses. I cannot ping my public IP address (whatever it is at the time). ASA doesn't really show anything is wrong - I just can't get out. I do a shut then a no shut on 0/1 (outside interface) and Internet starts flowing again. When Internet is working, I am able to ping my public IP address from the ASA.
Things I am looking for: suggestions of things to check, look at or do next time this happens for troubleshooting.
Doing a real time log view, I don't see the firewall blocking anything like perhaps it has shut things down.
I am a novice at Cisco. Am familiar with the CLI basically but no whiz kid at commands for troubleshooting.
I have attached my running config if anyone would like to review it.
Thank you!
-TimG