Beginner
Mark as New

Bookmark

Subscribe

Mute

Email to a Friend
Re: Problem with NAT with video call on ASA5510
Hello,
Can you enable the sip inspection and provide the following outputs:
debug sip
debug sip ha
show logg
Regards,
Luis Sandi
.:|:.:|:.
P.S Please mark this question as answered if it has been resolved. Do rate helpful posts.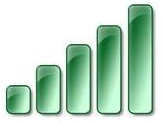 Beginner
Mark as New

Bookmark

Subscribe

Mute

Email to a Friend
Re: Problem with NAT with video call on ASA5510
Couple of things:
You may need a Nat entry - Static preferably for
10.4.86.199 otherwise the media connection address goes unNATed.
Traffic from the 172 address takes the source static NAT defined hence gets to your endpoint. Having said that it seems either the symptoms described is reversed.
However as seen in your packet tracer you need Destination NAT for
10.4.86.102 when you try to use that address to translate to a 172 endpoint. Otherwise
it is not translated. ( as you see in your tracer, the packet isnt getting anywhere)
You do need global SIP inspect.
Unclear on the complete picture and symptoms but those may be some pointers to chase.