Cisco Employee
Mark as New

Bookmark

Subscribe

Mute

Email to a Friend
Hello,
I have a customer who is utilizing the Posture module with ISE. The majority of their users lock their workstation overnight and when they log back in in the morning the posture client never kicks off for whatever reason leaving them in a remediation state and not giving them access to internal resources per the dACL. If they click the "Scan Again" button on the posture module it initiates the scan and makes them compliant and everything works as intended. Obviously this is not optimal for the entire user base as we roll this out organization wide.
Are there any best practices for re-auth or posture settings I can fidget with to try and get this to be an automated process. Users that take their laptops home with them and re-dock in the morning are not having this issue at all, it's only users who log out at night and re-login in the morning.
1 ACCEPTED SOLUTION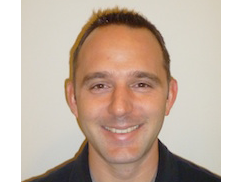 Cisco Employee
Mark as New

Bookmark

Subscribe

Mute

Email to a Friend
I would investigate why the posture assessment is not happening when the user logs in. If the customer is doing user authentication via 802.1X, then posture should be performed every time the user logs into the machine. The fact that users who take home their workstations are postured when they connect the next day suggests that the posture lease configuration is set to perform posture every time a user connects to the network under "Posture General Settings" in ISE. You could explore changing the posture lease or the Cached compliance status in the same menu but I would be curious as to why users who leave their workstations are not being postured when they log in.
Regards,
-Tim