Cisco Employee
Mark as New

Bookmark

Subscribe

Mute

Email to a Friend
Hi Team,
Got a question in relation to some issues I am seeing at a customer deployment with ISE 1.4 (new deployment) with 2x PAN, 2x MnT and 2x PSN nodes.
For the initial registration of each node with the primary PAN, we need to configure the FQDN of each node (for which DNS has to work).
For reasons unknown to me yet, I had some intermittent connectivity issues between the nodes and DNS during that process. Sometimes I had to try adding the node 4-5 times before it would eventually register with the PAN. It would say that the hostname is unknown and I should check DNS config of each node. Eventually after many attempts each node would be registered with the PAN.
Now that I started to do some other config and came back to the Deployment menu I can see that all nodes are in Disconnected state.
So here is my question:
Assuming the nodes were all registered correctly at the beginning, does DNS still play a role whenever the PAN communicates with all the other nodes? I'm just trying to work out why they all show as disconnected – is it because there is yet again an issue with DNS communication or is there maybe another IP connectivity problem between the nodes.
Any idea what role DNS plays in node communication after initial node registration is complete?
Thanks
Thomas
1 ACCEPTED SOLUTION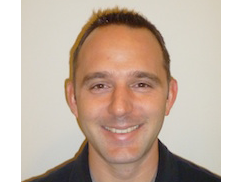 Cisco Employee
Mark as New

Bookmark

Subscribe

Mute

Email to a Friend
Hi,
DNS resolution is important in any deployment. As ISE learns about new devices, users, etc. it has to replicate that information as well as keep configuration information synchronized through out the entire deployment.
Regards,
-Tim