Cisco Employee
Mark as New

Bookmark

Subscribe

Email to a Friend
Hi Team,
I´m checking the configuration steps for ISE deployment using external CA for WLAN clients authentication.
I have a WLC configured with one SSID and using ISE as AAA system.
Also I have an external CA and my WLAN clients have Certificates provisioned by this CA using MDM services.
Now I would like to configure ISE to use it for authenticate the WLAN clients with Certificates.
Is there any guide or example of this configuration ?
Any documentation to understand the step-by-step configuration ?
Thanks in advance.
1 ACCEPTED SOLUTION
Highlighted
Mark as New

Bookmark

Subscribe

Email to a Friend
Highlighted
Mark as New

Bookmark

Subscribe

Email to a Friend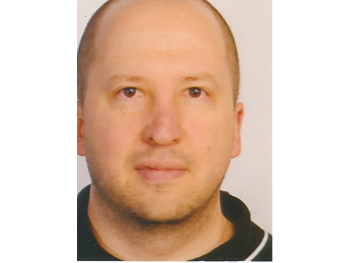 VIP Engager
Mark as New

Bookmark

Subscribe

Email to a Friend
Re: ISE using Certificates for WLAN authentication
And if you find it easier to watch a video, then I highly recommend the www.labminutes.com - this guy covers every aspect of ISE in a nice step by step fashion.
Created by
howon
on

07-17-2019

05:15 AM
Enable full visibilityCreating first policy setUnderstanding ISE Live Log status These are few tips that will help you with your first deployment of ISE. For advanced tips, please visit: https://community.cisco.com/t5/security-documents/advanced-i...
view more
Created by
jeppich
on

07-16-2019

06:26 PM
This guide helps in troubleshooting the IBM QRadar pxGrid App. It is assumed that the ISE pxGrid App has already been installed in QRadar. The official IBM QRadar pxGrid App How-to Guide can be downloaded from: https://exchange.xforce.ibmcloud.com/...
view more
Join us live on Tuesday, July 16 at 10 am PT to learn how integration and automation are the key to successful security designs. We'll answer questions about Threat Response and also do a quick demo of our browser plugin and our latest integration wi...
view more
Created by
kyvaugha
on

07-12-2019

09:55 AM
Hello and welcome to the repository for the Monthly Webinar Series put together by our Desert Plains Operation Security Architecture team. Our sessions are NOT recorded -- however you'll find historical slide decks attached as well as futu...
view more
Created by
psomol
on

07-12-2019

08:55 AM
In June we have had new additions to our growing list of Machine-Learning-powered Confirmed Threat detections provided by the Cognitive Intelligence engine. Thanks to the improvement made to our Machine Learning backend (see Machine Learning Backend Impro...
view more