Beginner
Mark as New

Bookmark

Subscribe

Mute

Email to a Friend
Industrial Networking Solution/Verification
Hello All,
I am in the middle of a networking disaster that I need help with. I have Stratix 5400 series switches with two (2) in each location (I will refer to locations as segments) for redundancy. Two (2) dual fiber rings connecting each of the eight (8) switches in four (4) different locations. Inside of each segment I have four (4) automation devices that support device level ring (DLR) I am trying to communicate with. The current setup is DLR Cisco/Rockwell protocol inside each segment as that is what the devices support.
General listing of devices:
All switches are currently Stratix 5400, Model Number: 1783-HMS16T4CGN with layer 2 firmware.
All I/O devices are currently one of the two following devices:
Allen Bradley/Rockwell NIC Model Number: 1715-AENTR (Labeled on network drawing as "remote I/O")
Allen Bradley/Rockwell Powerflex 755 Drive NIC Model Number: 20-750-ENETR (Labeled on network drawing as "Drive")
Current PLC: 1756-L73 with Redundancy Modules and NIC Model Number: 1756-EN2TR (Labeled on network drawing as "Redundant PLC 1 & 2")
I only have one up-link to the plant for communication to an outside system that will pull tags from the PLC using "Ignition" and their built in driver.
I was told to come here and post this question as I currently do not have any Cisco labeled devices in the system although Cisco makes these devices and brands them for Rockwell. I have exhausted all of my resources from Rockwell and I really want to just replace everything with Cisco devices at this point but I am not sure what I need to make this happen.
Also I am trying to post a photo of my general network setup with how it was configured at one point. I could not get this configuration to work but it does show the network topology with how my customer wants me to connect everything for redundancy.
So really I have the following questions that I need answered before I can purchase anything.
1. Will this network topology actually work?
2. If this topology will work, then what devices do I need to purchase?
3. What protocols I would use for the two fiber rings interconnecting all eight (8) switches.
4. Then what protocol to use to connect the four (4) automation devices in each of the four (4) segments.
5. Do I need other devices outside of what would essentially be new Cisco 4000 series switches to make this setup work?
Thanks in advance
PG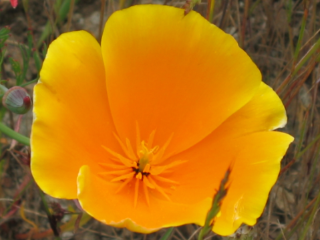 Cisco Employee
Mark as New

Bookmark

Subscribe

Mute

Email to a Friend
hello,
sorry, but you have not provided enough information to be able help resolve your issue. i've read it two (2) times and its just not clear. try again?

Since RA Stratix products are Cisco products, you can probably resolve your issue (whatever it is) with the RA Stratix products you have.
as for ring protocols. if all devices in the ring are Cisco/Stratix, then I recommend REP (Resilient Ethernet Protocol).
if the industrial Automation devices are in the ring, then you can't use REP. you'll have to use protocols they support (eg: DLR, STP).