Beginner
Mark as New

Bookmark

Subscribe

Mute

Email to a Friend
Change automation pack type to "Community automation pack"
Hi ,
we have created a automation pack as licensed ( i.e. without clicking the checkbox for "community automation pack") , But now we want to change that automation pack as community automation pack ,
Is there any way to change by executing a SQL query against the CIAC DB (TEOProcess)?
We can't effort deleting and re-creating the new automation pack , as there were some dependencies around it .
Thanks
Raj G
Cisco Employee
Mark as New

Bookmark

Subscribe

Mute

Email to a Friend
You can change things via SQL query but it's not something I would post on a public forum. I know development would prefer we not interact directly with the DB but in this case it might be a have to. However, development probably can help you directly, so you need to open a TAC case to get to them for help.
In answer to your question directly, I have done (via SQL) what you are needing but again it's not something to post publicly.
Please open a TAC case.
--Shaun Roberts
Principal Engineer, CX
shaurobe@cisco.com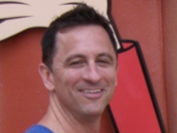 Enthusiast
Mark as New

Bookmark

Subscribe

Mute

Email to a Friend
The only supported method would be to re-create the TAP. That is, remove all objects from the current TAP, delete the original TAP and re-create it as a community TAP. If there are other TAPs that depend on the old TAP, you will need to "Refresh References" in all of those, before deleting the old TAP, but AFTER you have created the new TAP (AFTER because your other TAPs will try to grab objects they need if they do not currently belong to a TAP)