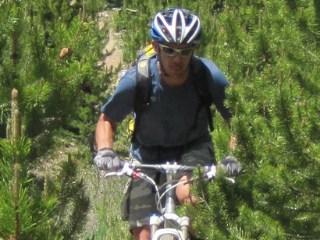 Beginner
Mark as New

Bookmark

Subscribe

Mute

Email to a Friend
I was getting ready to implement AAR. I am on CCM 10.5. I have 2 Cisco UBE's configured and call routing is working fine. The UBE's are registered with CCM via a SIP Trunk. My SIP SP is not active, I am just dialing the UBE's and I have a single dial-peer setup on each UBE to send the call to another voice router with some FXS ports. All that is working fine. Here is where I am now getting confused.
I configured all of my location settings. For my testing, I configured the location between my phones DP and the location of the SIP Trunk to only be able to send 1 G711 call.
I assigned the SIP Trunk to my Route Pattern, and it works as advertised. The 1st call connects and the 2nd call gets the "not enough bandwidth" message. I configured the bandwidth to allow 2 G711 calls and that works.
Now that I see that working, I modified the Route Pattern used above to use a Local Route list so I can assign a local route group to my phones device pool. I created a route group with just one of my SIPT UBE's participating in it. I made some test calls and that still works. The 1st call connects, the second call gets the "not enough bandwidth" message.
I added my second UBE to the route group to test failover, and after some adjustments to the timers, that is working as well. I shut down the 1st UBE in the list and the call routes via the second UBE. All good so far. Until.......
I enabled the AAR service parameter and started testing calls. I set my location now to only handle one call. Just to see what happens, I made the first call and it connected. I was expecting the second call to fail (since I have not configured any AAR groups and assigned any CSS's to any AAR Calling Search space). BUT, it worked. From the router where I have my FXS ports, I do a show ccsip messages and I can see the first call coming from the first UBE in my route group, the second call that connects comes from the second UBE in my route group.
Everything I read talks about using the AAR CSS's and groups. But I have not done any of that and it is working. What am I missing? I am assuming that because I have the 2 UBE's in the route group, that there is a message in that process that routes the call to the second UBE in the list. If I am going to add muliple UBE's to my RG, is AAR necessary?
1 ACCEPTED SOLUTION
Hall of Fame Cisco Employee
Mark as New

Bookmark

Subscribe

Mute

Email to a Friend
Based on what you said, you should be able to get AAR to work in no time, but yes, you definitely have the wrong idea about AAR, and you are NOT testing anything about AAR the way you're doing it. All you're testing, is RL and RGs redundancy.
AAR is for times when you have a location across the WAN and you set the BW between HQ and branch, and you dial ON NET numbers, meaning NO GW OR RP IS INVOLVED AT ALL in the call flow. THEN if there is not enough BW, you do dial manipulation so the the call is routed VIA A RP AND YOUR PSTN LINKS, the assumption is that the branch site has a local GW which can receive the PSTN re-routed call.
The fact you're using E.164 will make it very simple to configure AAR as most likely no manipulation will be required, just to define which GW you want the call to go out via the CSS.
I suggest you go back and re-read the AAR documentation once again with the above in mind to get a better picture.
HTH

java

if this helps, please rate