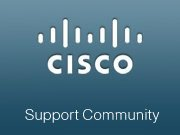 Community Manager
Mark as New

Bookmark

Subscribe

Mute

Email to a Friend
Ask the Expert: Designing, Configuring & Monitoring of Cisco Unity Connection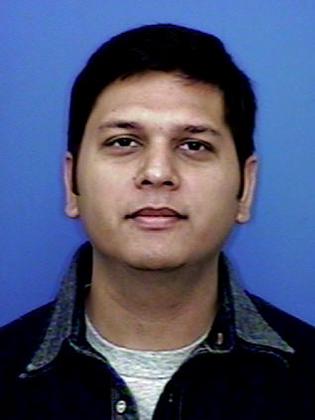 With Aashish Jolly
Welcome to the Cisco Support Community Ask the Expert conversation. This is an opportunity to learn and ask questions about Designing, Configuring & Monitoring of Cisco Unity Connection with Aashish Jolly.
This is an opportunity to learn more about & ask questions about Designing, Configuring & Monitoring of Cisco Unity Connection.
Aashish Jolly is a network consulting engineer who is currently serving as the Unified Communications (UC) consultant for the ExxonMobil Global account. Earlier at Cisco, he was part of the Cisco Technical Assistance Center, where he helped customers Cisco partners with installation, configuring, and troubleshooting UC products such as Cisco UC Manager and Manager Express, Cisco Unity solutions, Cisco Unified Border Element, voice gateways and gatekeepers, and more. He has been associated with Cisco UC for more than seven years. He holds a bachelor of technology degree as well as CCIE(Voice) # 18500, CCNP Voice, CCNA, VCP 5 and RHCE certifications.
Aashish might not be able to answer each question due to the volume expected during this event. Remember that you can continue the conversation on the Security sub-community forum shortly after the event. This event lasts through April 2, 2013. Visit this forum often to view responses to your questions and the questions of other community members.
1 ACCEPTED SOLUTION
Cisco Employee
Mark as New

Bookmark

Subscribe

Mute

Email to a Friend
Hi Arun,
For unified messaging, I would consider the following
1. Exchange on-premise (2003, 2007 or 2010) or cloud (Office 365)
2. What UM features you're looking for i.e. Single Inbox, SpeechView, TTS, Access to Exchange Calendar etc. For more details, I suggest the following -
Introduction to Unified Messaging in Cisco Unity Connection 9x
http://www.cisco.com/en/US/docs/voice_ip_comm/connection/9x/unified_messaging/guide/9xcucumg010.html
3. UM accounts that are created in Exchange with role of ApplicationImpersonation. For more details on Unity Connection Single Inbox and Exchange 2010 performance characteristics, I recommend the following document
Cisco Unity Connection Single Inbox with Microsoft Exchange 2010
http://www.cisco.com/en/US/prod/collateral/voicesw/ps6789/ps5745/ps6509/solution_overview_c22-713352.html
4. UM Service to be created on Unity Connection. This can be used for granting UM feature access to users.
For example, you might configure one unified messaging service that enables text to speech (TTS), another that enables access to Exchange calendars and contacts, and a third that enables single inbox. With this design, if you want a user to have access to all three features, you would create three unified messaging accounts for the user, one for each of the three unified messaging services.
5. Number of users with UM feature is the same as a voice messaging deployment, however the following consideration applies "Allowing Connection or Exchange mailboxes larger than 2 GB can affect Connection and Exchange performance."
6. Populating SMTP Proxy address field in unity connection for each user with UM access. This is the user's exchange email address or use Viewmail for Outlook (VMO) as it addresses messages to Unity Connection only.
7. Firewall b/w Unity Connection & MS Exchange. For more on ports used by Unity Connection, refer to
IP Communications Required by Cisco Unity Connection 9.x
http://www.cisco.com/en/US/docs/voice_ip_comm/connection/9x/security/guide/9xcucsec010.html
8. Bandwidth Requirements. For that I recommend going through the following document
Requirements for Using Unified Messaging Features
http://www.cisco.com/en/US/docs/voice_ip_comm/connection/9x/requirements/9xcucsysreqs.html#wp515351
9. Round Trip Latency should be less than 250 ms. Sync threads required for mailbox sync or else users may experience delays. The default is 4 and the max is 64 (can be changed by a CLI command). For more details on latency and calculating connections needed, refer to Latency section in the design guide located here -
http://www.cisco.com/en/US/docs/voice_ip_comm/connection/9x/design/guide/9xcucdg032.html#wp1132131
10. Whether or not secure voicemails are required by user with UM access.
11. Mailbox quotas & messag aging in connection. As mentioned earlier having mailbox size of 2GB or more can affect Exchange & Connection performance. So having mailbox quotas & message aging policy can help in improved performance. Preferrably have the same quota at both ends.
From a deployment perspective, you need to consider the following
1. UM accounts & services to be used for UM features
2. Populating SMTP Proxy address. One way of doing this is to enable LDAP sync and creating a user template with Generate SMTP Proxy Address with corporate email address checkbox checked. If you're adding users via BAT, the field is CreateSmtpProxyFromCorp. In case you're updating existing users the field is SmtpProxyAddresses. For details, I recommend the following document -
Using the Cisco Unity Connection 9.x Bulk Administration Tool
http://www.cisco.com/en/US/docs/voice_ip_comm/connection/9x/user_mac/guide/9xcucmacappa.html
3. For more details on configuring UM for Unity Connection, I recommend the following guide
Unified Messaging Guide for Cisco Unity Connection Release 9.x
http://www.cisco.com/en/US/docs/voice_ip_comm/connection/9x/unified_messaging/guide/9xcucumgx.html
References
Single Inbox in Cisco Unity Connection 9.x - Design Guide for Cisco Unity Connection Release 9.x
http://www.cisco.com/en/US/docs/voice_ip_comm/connection/9x/design/guide/9xcucdg032.html#wp1132131
HTH,
Aashish