Highlighted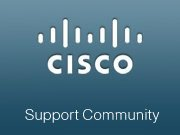 Community Manager
Mark as New

Bookmark

Subscribe

Mute

Email to a Friend
Ask the Experts: Configuring and Troubleshooting Cisco SIP CUBE/Gateways and MGCP Gateways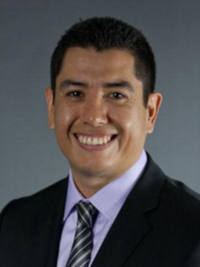 With Edson Pineiro
Welcome to the Cisco Support Community Ask the Expert conversation. This is an opportunity to learn and ask questions about configuring and troubleshooting Cisco session initiation protocol (SIP) Cisco Unified Border Element (CUBE)/Gateways and Media Gateway Control Protocol (MGCP) Gateways with Cisco expert Edson Pineiro. Learn about the different types of various aspects of call signaling methods, requests, response SIP exchange and behaviors and why secure device provisioning (SDP) is important. You'll also learn about common issues when troubleshooting call manager MGCP registration, digital signal processors, foreign exchange subscriber interface (FXS), foreign exchange office (FXO), Integrated Services Digital Network (ISDN) Primary Rate Interface (PRI), integration with service providers and Q signaling (QSIG) Private Branch Exchanges (PBX).
Edson Pineiro is a senior customer support engineer in the Cisco Technical Assistance Center in Sydney. His current role includes configuring, troubleshooting, and designing gateways, gatekeepers, Cisco Unified Border Element Enterprise Edition, and Cisco Unified Call Manager using his deep knowledge of signaling protocols such as SIP, H.323, MGCP, SKINNY, and others. He has been involved in several bug fixes, escalations, and critical account cases from around the globe. He has over seven years of experience in the IP voice industry.
Remember to use the rating system to let Edson know if you have received an adequate response.
Edson might not be able to answer each question due to the volume expected during this event. Remember that you can continue the conversation on the Collaboration Voice, & Video IP Telephony subcommunity shortly after the event.This event lasts through Friday April 19, 2013. Visit this forum often to view responses to your questions and the questions of other Cisco Support Community members.
1 ACCEPTED SOLUTION
Highlighted
Mark as New

Bookmark

Subscribe

Mute

Email to a Friend
Hello Anthony,
Thank you for the follow up questions. Please find my response inline to your questions prepended by :
1. In response to your reply to my question:
MGCP
Does the command mgcp dtmf-relay voip codec all mode out-of-band actually prevent RTP-NTE negotiations? I am seeing on my VG224 gateway, which has this command, that RTP-NTE is always used. Codec is G711.
I feel like you gave me a great explanation of how it should work, but I would like to clarify the question I was asking, as I am seeing what appears like the command not working.
Why would I see the gateway always negotiating RTP-NTE when I have specifically told it to use OOB for all Codecs?
I do see there is another MGCP command, which I cannot configure DTMF realy for, that might explain why I see RTP-NTE all the time:
CUBE#show mgcp | in voAAL2
MGCP dtmf-relay for voAAL2 is SDP controlled
The SDP's in my environment are almost always going to show RTP-NTE as the DTMF relay method.
Thoughts? I can provide captures if necessary, as you had asked for a different question I had. Let me know.
Firstly I would like to clear your query regarding voaal2 or voice over atm adaptation layer 2. There are 3 main types of voice over networks, for example: Voice Over Frame-relay (VoFR), Voice Over ATM (VoATM) and Voice Over IP (VOIP). In this case mgcp gateways also support voice over ATM AAL2. To be honest VoFR and VoATM are legacy voice over layer 3 protocols which are rarely used in this day and age.
For further details regarding Voaal2 on mgcp gateways, please reference the following documents:
MGCP Gateways using Voice over ATM AAL2:
http://www.cisco.com/en/US/docs/ios-xml/ios/voice/mgcp/configuration/12-4t/vm-cas-pbx-aal2-pvc.html#GUID-DD7A9496-D312-4DA4-9A1E-44AD4CDDAFEE
The reason why the gateway may use rtp-nte when configured with OOB for all codecs, maybe a few things however without verifying the mgcp debugging messages I cannot confirm. Another possibility can be since mgcp has a client to server base relationship between its endpoints. The client in this case would be the mgcp gateway, and server is the unified communications manager. It maybe possible that the Call Agent Server is requesting the mgcp gateway to send rtp-nte, due to the other call agent call leg even though the mgcp client responds with OOB capability within the create connection (CRXC) modify connection (MDCX) and 200-ok request and response. This is the main reason why I asked for the following:
!
debug mgcp packet
debug vpm signal
debug voip rtp session named-event
!
Also sometimes mgcp gateways become out of sync with there call-agents, a ccm-manager config force download and mgcp reset on both the gateway and the CUCM can help these type of situations. If you like please apply the following before collecting the debugs and test again:
!
!!!!### Reset the mgcp gateway on call-manager
!
no mgcp
!
!!!!###Wait for the mgcp process to stop
!
!
no ccm-manager config
!
!!!### Wait a minute
!
ccm-manager config
!
!!!###Wait
!
!!!!###Collect debugs and test
!
After applying the above, please ensure the output from the show ccm-manager shows that the download is complete and the configuration is set to the same number as the download attempt. It should look like so:
!
Configuration Auto-Download Information
=======================================
No configurations downloaded
Current state: Waiting for commands
Configuration Download statistics:
Download Attempted : 1
Download Successful : 1
Download Failed : 0
Configuration Attempted : 1
Configuration Successful : 1
Configuration Failed(Parsing): 0
Configuration Failed(config) : 0
!
2. In your reply to Mohamed you stated the following:
...the CUBE provides many features such as MMOH to Unicast streaming...
When deploying a few sites using local CUBE's and MMOH, MOH was not working to the PSTN phones, and our deployment team came to the conclusion that this simply would not work. Therefore we now burn bandwith from the centralized MOH servers to each site using unitcast. Any additional information and links you could provide would be great.
Multicast Music-on-Hold is now supported on CUBE and is a new feature. As per my previous note it basically converts the Multicast RTP stream into a unicast media stream sent out towards the other call leg. However the prerequisite is IOS version 15.2(1)T or above. For a configuration reference please review the following document:
Multicast Music-on-Hold Support on Cisco UBE:
http://www.cisco.com/en/US/docs/ios-xml/ios/voice/cube_proto/configuration/15-mt/voi-multicast-moh.html
Thank you for all your questions, please keep it up!
If you have any further queries regarding any of my points, please let me know.
Thank you
&
Best Regards,
Edson Pineiro
CISCO