Highlighted
Beginner
Mark as New

Bookmark

Subscribe

Mute

Email to a Friend
Auto qos config on Cisco 3560 compact switches for non cisco phones
Hi
I am new on this so i configured my Cisco 3560 switches which are going to be layer 2 with a simple command "auto qos voip trust" on all the ports including the trunk ports. we are going to use NEC ip phones and hope that this should work. please give me your thoughts on this
thanks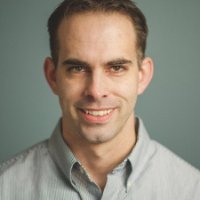 Enthusiast
Mark as New

Bookmark

Subscribe

Mute

Email to a Friend
Hello there!
Auto QoS (whether L2 or L3) is sort of like a traffic cop using a die roll to figure out which lane of traffic should go next; sometimes it works and sometimes ... crash. In some very basic scenarios Auto QoS will suffice but not always and more importantly, it doesn't scale very well.
In my opinion, Auto QoS on Cisco devices is a great way to see what the standard QoS configuration features/syntax looks like for the particular platform (because each device model usually varies on the QoS features that it supports and/or the syntax used to invoke the features).
While I can't give much guidance on NEC phones and any features they may support, I can assist with the backbone QoS. In order to properly design effective QoS, I'd have to understand your topology. In consulting practice, these are some of the basic questions I would start with:
Will media traverse a WAN, LAN infrastructure or both?
Since you used the plural tense of switch, how many switches and are all switches at the same code level (what code level)?
What sort of uplinks do you have between the switches, 10/100, Fiber ... etc
What does the 3560 head-end uplink to, a router? If so, does this router contain the PSTN access?
Where is the PSTN access coming from and is it TDM or SIP?
If you can provide a drawing of the network and the config text files of the switch(es) (and router if used), perhaps I can assist you a little more.
Thanks,
Ryan
(: ... Please rate helpful posts ... :)