Highlighted
Beginner
Mark as New

Bookmark

Subscribe

Mute

Email to a Friend
CCM down in voice gateway
Hi All,
Need your assistance ASAP
We had a primary and secondary router failed and OBS have now bring back the Primary router, our voice gateway is up but call manager is not reachable and hence all the phones are un-registered. Publisher is not reacheable from the voice gateway. Network team says everything is fine from their end
sh ccm-manager
Priority Status Host
============================================================
Primary Down 162.116.198.211
First Backup Down 162.116.5.31
Second Backup Down 162.116.198.298
Current active Call Manager: None
Backhaul/Redundant link port: 2428
Failover Interval: 30 seconds
Keepalive Interval: 15 seconds
Last keepalive sent: 12:07:11 UTC Sep 19 2013 (elapsed time: 00:52:21)
Last MGCP traffic time: 12:08:15 UTC Sep 19 2013 (elapsed time: 00:51:17)
Last failover time: None
Last switchback time: None
Switchback mode: Graceful
MGCP Fallback mode: Enabled/ON
Last MGCP Fallback start time: 12:09:03 UTC Sep 19 2013
Last MGCP Fallback end time: None
MGCP Download Tones: Disabled
TFTP retry count to shut Ports: 2
Please let me know if you need ay details.
Highlighted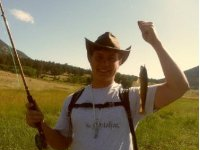 Beginner
Mark as New

Bookmark

Subscribe

Mute

Email to a Friend
CCM down in voice gateway
Hi Amit,
I believe you may have the wrong forum as this is a SMB forum.
Also, if this issue is critical you may consider opening a case with TAC.
-Trent Good

** Please rate useful posts! **


-Trent Good ** Please rate useful posts! **