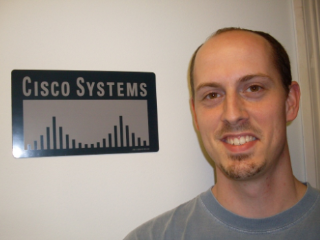 Enthusiast
Mark as New

Bookmark

Subscribe

Mute

Email to a Friend
Cisco ATA for Use with Time Warner Digital Phone
Is it possible to do the following with any of the Cisco products? Basically I want to have the incoming line from Time Warner go to the PBX to answer calls and then have the PBX route the calls appropriately. I currently have a Linksys PAP2 v2, but I don't think that will work because I think both ports are FXS and I'll need an FXO and an FXS. I have attached a diagram.
Regards,
Scott

Advocate
Mark as New

Bookmark

Subscribe

Mute

Email to a Friend
Ya, you will need a router with FXO ports/PVDMs on it. A 2901 will do.
Please rate useful posts.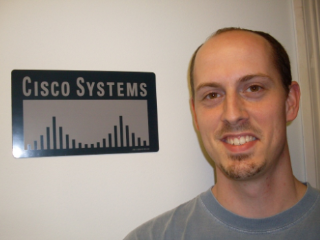 Enthusiast
Mark as New

Bookmark

Subscribe

Mute

Email to a Friend
So the Linksys PAP2 I have in my diagram, or a Cisco SPA-3102 cannot route inbound calls to the PBX via FXO and then route the call to internal analog phones via the FXS as directed by the PBX given that the PAP2 or SPA-3102 would register to the proxy? I'm really looking to just permit the PBX to talk to the analog stations since I can't get a SIP trunk from the Time Warner modem and with my lack of knowledge on VoIP it seems like the 2901 is over kill. If the router is necessary, then how is it that the PAP2 can connect directly to the internet and link up with Vonage or other similar providers with an analog phone connected to it? The PAP2 is going to communicate with Vonage via SIP and the phone is analog, so there must be some form of encoding going on inside the PAP2, which is what the PVDM does inside the router. So I guess I'm really looking for someone to solidify my understanding of what is needed that the PAP2 or SPA-3102 can't provide. There are a lot of posts on the internet with folks using these devices, but I suspect they are still using a SIP provider as opposed to an analog handoff like Time Warner gives.