Highlighted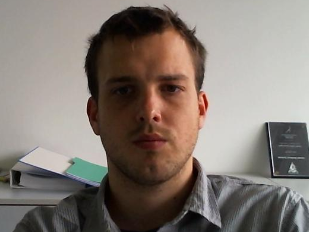 Beginner
Mark as New

Bookmark

Subscribe

Mute

Email to a Friend
Cisco cube two sip trunks to same provider
Hi all,
have a big problem with the configuration of two sip trunks.
If I configure the second sip trunk to the provider, outgoing calls will not work anymore.
The second sip trunk has only 2 connections for fax devices.
Is there a solution to route outgoing calls via dial-peer to the first sip trunk and to the second sip trunk?
SNIP cube configuration:
sip-ua
credentials username 0235XXXXX password 7 121F55180311070D2C realm 0235698656 >> sip trunk just for outgoing calls via phone.
authentication username 023XXXXXpassword 7 06005F2E5D54021003
credentials username 0235698XXXX password 7 094A1E06081F1C1B0D realm 02356XXXX << second sip trunk for fax device
authentication username 02356XXXX password 7 110F490A0608000502 realm 023XXXXXX
retry invite 3
retry response 3
retry bye 3
retry cancel 3
retry register 3
retry options 10
timers trying 1000
timers connect 1000
timers register 1000
registrar ipv4:89.184.167.11 expires 3600
sip-server ipv4:89.184.167.11
!
ial-peer voice 1100 voip
description CUBE, Outgoing Enbloc to Provider
translation-profile outgoing SIP-OUTGOING
preference 2
max-conn 30
destination-pattern 0T
session protocol sipv2
session target sip-server
session transport udp
voice-class codec 100
voice-class sip early-offer forced
voice-class sip profiles 200
voice-class sip bind control source-interface GigabitEthernet0/1
voice-class sip bind media source-interface GigabitEthernet0/1
dtmf-relay rtp-nte
fax-relay sg3-to-g3
fax protocol t38 version 0 ls-redundancy 0 hs-redundancy 0 fallback none
no vad
supplementary-service pass-through
Thanks,
Stefan