Highlighted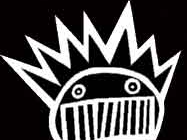 Beginner
Mark as New

Bookmark

Subscribe

Mute

Email to a Friend
CMBE 6.1.5 to 8.5.1 (new hardware) upgrade steps
Hi all,
I have this upgrade/migration planned for this weekend. In short, I am upgrading CMBE 6.1.5 on a 7828-H3 appliance to 8.5.1, then DRS backup/restoring to a new 7828-I5 appliance. Single site, single server. It is almost like a Bridge upgrade, except for the existing hardware is still supported for v8.5. However, our new 8.5 license files are bound to the MAC address of the new server.
I have been going over documentation and would just like to have the following steps "vetted" for accuracy of my procedure. Because this is CUCM Business Edition, there could be subtle differences that I am not aware of. This is taking place during a scheduled maintenance window, so there is no concern for service outages during the upgrade/migration. I've already started on the prerequisite steps and have had no issues.
My proposed steps:
1. Install 8.5.1 from Cisco installation media on new MCS7828-I5 appliance. Configure same hostname and IP address as existing production system. (completed)
2. Upgrade 8.5.1 to latest revision (SU2--8.5.1.12900-7) on new appliance. (Completed)
3. Install 8.5.1.12900 upgrade to Inactive partition of existing production CMBE 6.1.5 appliance. (Completed)
4. Boot existing appliance to upgraded partition.
5. Run a DRS Backup on existing appliance. Once completed, power off.
6. Connect new appliance to the network and boot to blank v8.1.5.12900 installation.
7. DRS restore to the new appliance. Reboot.
8. Install new 8.5.1 license files to the new appliance. Restart CM Service and verify all other services started, properly licensed, and functioning.
I am more concerned with this being the right procedure than with problems I may encounter during the upgrade. Specifically, I am most hazy on the Unity Connection requirements as well as licensing. This is CallManager Business Edition, so my understanding is that Unity Connection is built-in and doesn't require anything extra in this scenario, (please correct me if I'm wrong). I have license files for CMBE, Unity Connection, and a UCSS subscription. Any pointers/tips/corrections are much appreciated in advance.