Highlighted
Beginner
Mark as New

Bookmark

Subscribe

Mute

Email to a Friend
Configure UC540 extension to get dial tone from remote UC560 to dial public phone number
Configure UC540 extension to get dial tone from remote UC560 to dial public phone number
Site A = UC540 -- No public phone network connection.
Site B = UC560 -- ISDN PRI to public phone network
Both UC's are connected via WAN (but, not using UC mulitsite VPN/WAN).
I have configured extension routing between UC's over the WAN. Phone extensions at Site A can call phone extensions at Site B and visa-versa. But, I cannot configure phone extensions at Site A to get dial tone from UC in Site B to make external phone call via public network. Or, just force all public phone numbers being dialled at Site A to be routed out to public phone network (i.e. ISDN) on UC at Site B.
Can anyone help me here with configuration examples? Or, am I trying to do something that is not possible...?
Thank you.
Highlighted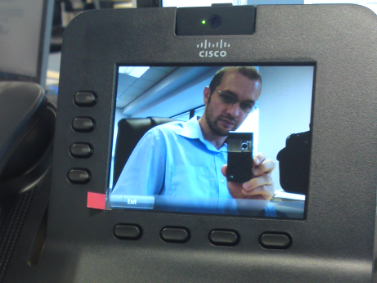 Enthusiast
Mark as New

Bookmark

Subscribe

Mute

Email to a Friend
I would assume that the connection between the 2 UC's is SIP?

If so you would need to configure some extra dial peers to send the calls from site-a to site-b for external.

E.g. if you dial '9' for an outside line create a '9T' dial peer at site A pointing to the IP address of site B. You would need a corresponding dial peer on site B to receive the call from A and push it out to the PSTN.

I've never done this but don't see why it's not possible. However you would probably need to configure via CLI rather than CCA as I guess it's probably not a supported configuration.

Matty
Highlighted
Beginner
Mark as New

Bookmark

Subscribe

Mute

Email to a Friend
Thanks Matty. But, I've now found that this is not possible, ie. get dial tone from remote UC. However, I have now successfully configured dialling out through remote UC PSTN or ISDN (TEHO).