Highlighted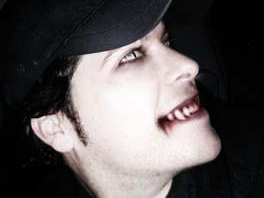 Beginner
Mark as New

Bookmark

Subscribe

Mute

Email to a Friend
CUCM 8.0(2) upgrade subscriber to 9.1(2) fails - eth0: ipcalc: bad netmask: 255.255.255.000
Hi,
Hope someone can shed some light and help us with an issue.
We're upgrading CUCM cluster from 8.0.2.40000-1 to 9.1.2.10000-28
Systems were on MCS hardware - migrated 8.0(2) successfully to VM infrastructure.
Appeared to successfully upgrade Publisher.
During upgrade to Sub (after Pub upgrade was completed and server restarted) - it fails with an error message
"Refresh Upgrade Failed - Error detected in post-install phase. Trying to restore the system to the active version. Please wait..."
It then restarted.
I was watching the console output and noted that when it went to enable Eth0 it produced the following output:
"Brining up interface eth0: ipcalc: bad netwmask: 255.255.255.000
ipcalc: bad netwmask: 255.255.255.000
ipcalc: bad netwmask: 255.255.255.000
Cannot get current device settings: Operation not supported.
not setting autoneg
Error: an inet prefix is expected rather than "10.33.159.100/".
Error adding address 10.33.159.100 for eth0.
bind: Cannot assign requested address
RTNETLINK answers: No such device [ OK ]"
It then continued to boot up and went back into the original version. I ran a check of the inactive version and there's nothing there "No Inactive side available".
I tried to change the IP to change the subnet mask from 255.255.255.000 to 255.255.255.0 but after it changed and restarted, the output of "show network eth0" still shows subnet mask with the 3 x 0 (255.255.255.000).
I thought maybe it had just kept the same mask due to same IP being configured so I changed the address to something different (10.33.159.105 255.255.255.0).
After restart it also shows netmask of 255.255.255.000
I didn't encounter this issue on the Publisher - but our subnet mask on the Publisher is 255.255.255.128

I'm going to try again now that I've "changed" the IP and will update with outcome if favourable (won't bother if the result is the same).
Sub output that may help in your thoughts:
VMware Installation:
2 vCPU: Intel(R) Xeon(R) CPU E5-2680 0 @ 2.70GHz
Disk 1: 80GB
4096 Mbytes RAM
admin:show version active
Active Master Version: 8.0.2.40000-1
Active Version Installed Software Options:
cmterm-7937-1-4-4-SCCP.cop
cmterm-7936-sccp.3-3-21.cop
cm-locale-combined_network-8.0.1.1000-2.cop
cmterm-7945_7965-sccp.9-3-1SR2-1.cop
ciscocm.refresh_upgrade_v1.3.cop
dp-ffr.3-1-9.AU.cop
localeinstaller
cmterm-7941_7961-sccp.9-3-1SR2-1.cop
admin:show version inactive
Executed command unsuccessfully
No Inactive side availabl
Pub output of the same:
admin:show version active
Active Master Version: 9.1.2.10000-28
Active Version Installed Software Options:
cmterm-7941_7961-sccp.9-3-1SR2-1.cop
cmterm-7936-sccp.3-3-21.cop
cm-locale-combined_network-8.0.1.1000-2.cop
dp-ffr.3-1-9.AU.cop
ciscocm.refresh_upgrade_v1.3.cop
cmterm-7937-1-4-4-SCCP.cop
cmterm-7945_7965-sccp.9-3-1SR2-1.cop

admin:show version inactive
Inactive Master Version: 8.0.2.40000-1
Inactive Version Installed Software Options:
cmterm-7941_7961-sccp.9-3-1SR2-1.cop
cmterm-7936-sccp.3-3-21.cop
cm-locale-combined_network-8.0.1.1000-2.cop
dp-ffr.3-1-9.AU.cop
ciscocm.refresh_upgrade_v1.3.cop
cmterm-7937-1-4-4-SCCP.cop
cmterm-7945_7965-sccp.9-3-1SR2-1.cop