Beginner
Mark as New

Bookmark

Subscribe

Mute

Email to a Friend
CUCMBE 7.1(5b) upgrade fails in VMware
I'm trying to upgrade a lab replica of my production CUCMBE server in VMware (ESXi 4.0 environment). We're currently using 6.1(3) and we're trying to upgrade to 7.1 (5b). When I perform the upgrade from 6.1(3) I get this error:
CCMInstall|(Capture) %Date% critical Cisco Unity Connection installation failed during audio mixer configuration.|<LVL::Debug>
CCMInstall|Internal Error, file:InstMain.c:1416, Function: handlePhase(), Failed to exec command: "/partB/usr/local/bin/base_scripts/env.sh nice -n 19 /usr/sbin/chroot /partB /usr/local/cm/script/7.1.5.31900-3/cuc_install.sh L2 PostInstall 7.1.5.31900-3 6.1.3.1000-16 /usr/local/cm/ /partB/usr/local/cm/ /common/log/install/capture.txt"
appmanager.sh|CCMInstall --upgrade ERROR|<LVL::Error>
upgrade_manager.sh|Applications upgrade failed|<LVL::Error>
I can load 7.1(5b) successfully from the original install discs, it is in the upgrade process that I get this failure.
Maybe the better question to allow me to proceed is how do I convert a backup from 6.1(3) so my 7.1(5b) system can restore from it?
Thanks,
James
1 ACCEPTED SOLUTION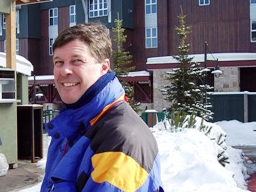 Rising star
Mark as New

Bookmark

Subscribe

Mute

Email to a Friend
I've actually seen this before. We had an installation that was in the documented upgrade path, and it would NOT work. We found that we could get the upgrade to go to 7.1(2), and then upgrade from there in a two step.
You should confirm that your version number is 6.1.3.1000-16 (the full 6.1(3) version number). Earlier versions won't upgrade to 7.1(5) per the compatibility matrix.
Cliff