Highlighted
Beginner
Mark as New

Bookmark

Subscribe

Mute

Email to a Friend
CUE not working in SRST mode when integrated with CUCM
Hi,
I have CUE integrated with CUCM at remote location. Everything works fine when WAN is up but in SRST mode the call do not get forwarded to the CUE. I have the below mentioned config done in the SRST mode.
SRST config
dial-peer voice 3050 voip
destination-pattern 3050
description Cisco Unity Express voicemail pilot number
session protocol sipv2
session target ipv4:142.102.66.253
dtmf-relay sip-notify
codec g711ulaw
no vad

call-manager-fallback
max-conferences 8 gain -6
transfer-system full-consult
ip source-address 142.102.66.1 port 2000
max-ephones 10
max-dn 5 dual-line
voicemail 3050
call-forward pattern .T
call-forward busy 3050
call-forward noan 3050 timeout 10
mwi relay
time-zone 42
sip-ua
mwi-server ipv4:142.102.66.253 expires 3600 port 5060
transport udp
___________
CUE config
___________
ccn subsystem sip
gateway address "142.102.66.1"
gateway port 5060
mwi sip sub-notify
end subsystem
Please suggest. I also have SIP Triggered configured for the same.
Highlighted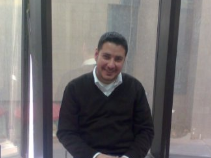 Beginner
Mark as New

Bookmark

Subscribe

Mute

Email to a Friend
Hi
You may need to start with the following questions: "while in SRST mode, where does a call to 3050 go? and why? "