Highlighted
Mark as New

Bookmark

Subscribe

Mute

Email to a Friend
DX650 issues with Visual Voicemail and Directory Photos
I am having a couple issues with getting a couple things working on the DX650 and was wondering if anyone had the same issues and fixed them.
1. Visual Voicemail: I've set everything up per Cisco's instructions here http://www.cisco.com/c/en/us/td/docs/voice_ip_comm/cupa/visual_voicemail/8-5/install/guide/vv_install/task_lists.html#wp1090913 ; . I know its working because my 9971 can log in just fine. The issue is when I open up the phone app and click messages and try to log in it tells me login failed everytime. Ive tried using the PIN, password, user account, etc. Anyone have the same issue and fixed it?
2. Directory Photos: In the phone app and contacts the directory photos dont show up. I have the correct setting in the Company Photo setting. Jabber on all devices works great just not on the DX650. Any special places to look to get this to work?
Thanks for your help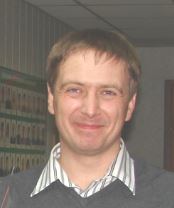 Enthusiast
Mark as New

Bookmark

Subscribe

Mute

Email to a Friend
Hi,Have you resolved your
Hi,
Have you resolved your issue #2 with directory photos ?
I have same problem.
Jabber for PC works fine. Jabber receives photos from AD. For Jabber photo i using jabber-config file.
DX-phones receives directory contacts from AD. Search function work fine. But directory contacts don't have photo from AD.
I can't use link for photo on DX device page .
Are you know how to get a picture other way?
br Oleksandr
br Oleksandr
Mark as New

Bookmark

Subscribe

Mute

Email to a Friend
I actually ended up using the
I actually ended up using the Common Phone Profile to apply to all devices. We have a web server that hosts the photos. They are named by username. So in the Company Photo Directory field of that Common Phone Profile I have entered http://ad1.dcloud.cisco.com/dCloud/directory/%%uid%%.jpg and checked the Override checkbox.
Now on the DX itself you tap the Directory tab and do a search, photos show up. There is also a setting on the DX itself to combine the directory results and phone results. Its in the call application itself and you need to tap the three dots in the top corner and choose settings. There is a combine search option there. So you can search from the Call tab as well as the Directory tab.
Hope that helps
Jason