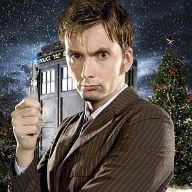 Beginner
Mark as New

Bookmark

Subscribe

Mute

Email to a Friend
Having Single Number Reach ( SNR ) Handle Same Call Twice for Hunt Group
This is most likely Single Number Reach working as designed, but I wanted to see if there were any alternatives I hadn't considered yet.
I have configured a Hunt Pilot which has a Hunt List with two Line Groups with identical members in each list. This was done to provide the perception of the Hunt Pilot "looping" once through the list, whereas in reality it just hits another identical Line Group in the same list. This functionality works as expected and can be modified via AXL for my purposes.
The problem is that these lines have Single Number Reach on them. When the call reaches out the first time on the first Line Group, the SNR reaches out to the mobile device. When no one answers and it is forwarded to the second Line Group with the same members as the first, SNR does not reach out again (presumably since it is the same call (IE same PKID) and it knows not to try it again). I was wondering if there was a feature I was unaware of on the Remote Destinations or Remote Destination Profiles that would allow me to configure Single Number Reach to attempt to reach out to the Remote Destination multiple times.
Any help or suggestions the community can provide would be appreciated.
Thanks!

Hall of Fame Cisco Employee
Mark as New

Bookmark

Subscribe

Mute

Email to a Friend
Not sure if that is WAD, but it just might be as you say.
Have you tried creating another LG/HL/HP and sending the calls to it??
Mirror the config, and simply forward to it after you go thru all members
HTH

java

if this helps, please rate