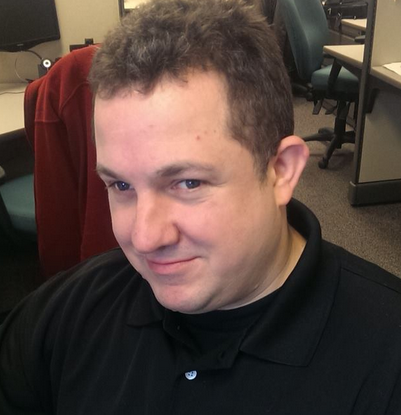 Frequent Contributor
Mark as New

Bookmark

Subscribe

Mute

Email to a Friend
Informacast 8.01 and CUCM 8.5.1
Hi,
Have issue where Informacast 8.01 paging is not working anymore with IP Phones, and the Informacast server is not connected to CUCM anymore (Overview page in Informacast states Not Connected).
The testing tool on the Informacast tool is failing on SNMP Requests for Cluster items, which are SNMP Bulk Get requests. The uptime and phone count and AXL login work fine,
I did a packet capture on the call manager server and it see's the SNMP request from the Informacast server but CUCM does not respond to the SNMP request.
Tried changing snmp community string, restarting snmp master agent and local agent and rebooted server, upgraded to latest 8.5.1 SU also and still the CUCM is not responding to these Bulk Get requests.
Any ideas?
OIDs Informacast is trying to GetBulk on:
1.3.6.1.4.1.9.9.156.1.2.1.1.21
1.3.6.1.4.1.9.9.156.1.1.2.1.7
Attached is screenshot of packet capture from Informacast server showing only the one snmp request below getting a response, rest have no response from CUCM.
This one works:
1.3.6.1.2.1.1.3.0
1 ACCEPTED SOLUTION

Beginner
Mark as New

Bookmark

Subscribe

Mute

Email to a Friend
So, you mention what sound to me like two different issues. The PNG you uploaded is 31 bytes in size, so I can't see what it says.
1) Not connected to CUCM. This sounds like a problem with CTI between InformaCast and CUCM. I'd suggest:
* Update JTAPI
* Is your InformaCast CTI user an end user AND are you integrated with AD? If so, if there is a problem between CUCM and AD, InformaCast CTI will fail. For this reason, we recommend InformaCast CTI users be application users.
* Check CTI username, password. The application user must exist. Set the password to something you know on both
InformaCast and CUCM.
* Ensure the CTI user is a member of the group CTI Enabled.
* Ensure that CTI manager is started on the CUCM side
* Ensure that the IP addresses of the CUCM's in InformaCast configuration are correct in CUCM telephony configuration in InformaCast
This is what you need at minimum to connect via CTI.
2) SNMP not responding. This can be tricky. There are several reasons why SNMP will not respond:
a) Configuration mismatch. To rule this out:
* Confirm that the SNMP community string matches between SNMP config on CUCM and InformaCast.
* Confirm that the SNMP community string set on CUCM is read only (read-write won't hurt, but it isn't necessary)
* Confirm that the SNMP community string set on CUCM has access control on it such that either all hosts can reach it or that the InformaCast IP is mentioned.
b) The SNMP agents are in a bad state:
* Restart your SNMP master agent and SNMP CUCM agent (remember, there are two SNMP processes on CUCM)
c) CUCM has high CPU utilization. Use RTMT to verify that your CUCM CPU utilization is normal.
d) SNMP load. You have multiple SNMP applications running in the network. When CUCM receives multiple simultaneous SNMP requests, it will only handle so many simultaneous requests before it delays or stops responding. To rule this out, pause any other applications that use SNMP against CUCM. Can InformaCast receive SNMP packets properly? If so, your problem is SNMP load.
e) CSCtb70375. This is a defect relating to DNS in SNMP response in CUCM. The gist is: if you observe slow SNMP, confirm that your CUCM's are listed as forward (e.g. A record) and reverse (e.g. PTR record) entries in DNS. If they are not, create them and restart the SNMP master agent. Does the problem go away? If so, you are encountering CSCtb70375.
Beyond this, I'd recommend giving Singlewire support a call at 608-661-1140 option 2. The fine people in support can get you straightened right out.
EDIT: one more thing: I notice you're running InformaCast 8.01. In 8.5, Cisco changed the nature of how CUCM versions were returned via SNMP. This changes how InformaCast determines the CUCM version in some circumstances. If the above doesn't address your issue, contact support at 608-661-1140 option 2.