Beginner
Mark as New

Bookmark

Subscribe

Mute

Email to a Friend
phone load table SNMP UCM 6.x
We need a way to confirm that all phoens took the new load when we upgrade a load. How can we do this with an SNMP walk ?
WIll this table show the phone load verison that is currently on each phone ?
I have heard of using this :
snmpwalk on ccmPhoneStatus
(OID:1.3.6.1.4.1.9.9.156.1.2.1.1.7.x)
But will this only show registered status, and not a phone load version ? We need to see the actual version laoded onthe phones, not what the default device load is, as that is already known.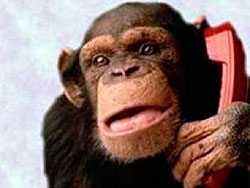 Participant
Mark as New

Bookmark

Subscribe

Mute

Email to a Friend
Mark,
I would run an SQL query from the CLI of the CuCM, the DEVICE table stores the time the phone finished it's last upgrade.
run sql select d.name, dp.name, upgradefinishtime FROM device d inner join devicepool dp on d.fkdevicepool = dp.pkid where d.name like "SEP%"
Gives me:-
SEPACA016FCCDD0 DP_Lab 2010:3:27:13
If I really wanted to see the version of code the phone is running then using the web server built into the phone is the only method I am aware of.
If you need to interrogate the phones web server to check the load I have a prerelease 'Serial Number Scanner' goes to every phone in a device pool and grabs the serial number, DN, firmware version and a few other interesting items.
Craig
Beginner
Mark as New

Bookmark

Subscribe

Mute

Email to a Friend
Yes, I would like to test drive that script you have that pulls the serial number, load version, etc. Let us test drive it for you.
In that SNMP walk, there is a OID, cisco.ciscoMgmt.ciscoCcmMIB.ciscoCcmMIBObjects.ccmPhoneInfo.ccmPhoneTable.ccmPhoneEntry.ccmPhoneLoadID.