Mark as New

Bookmark

Subscribe

Mute

Email to a Friend
Query on PVDM2-64 & 2 PRI's
Hi All.
One of our customer has 3825 VG with PVDM2-64 with VWIC2-2MFT-T1/E1 and was using only one E1 PRI, now customer requested to add another E1 PRI on this VG, when trying to add/confirgure, router was throwing DSP resource error, so I shutdown conference & transcode resource i.e DSP farm on this router, hence I successfully added another PRI, so my question is that will this router support in SRST mode as I have below config for SRST mode as DSP resource fully used by 2 PRI's
call-manager-fallback
max-conferences 8 gain -6
transfer-system full-consult
ip source-address X.X.X.X port 2000
max-ephones 192
max-dn 288
system message primary Press "#" after dialing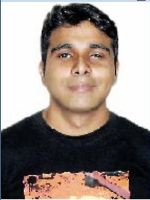 Participant
Mark as New

Bookmark

Subscribe

Mute

Email to a Friend
Nagaraj,
Its as simple as this, if you have 31- Channels on the E1-PRI 30 B- channels and 1 D-channel for signalling.
The concept is the same with dsp's "PVDM2-64" has 64 channels. So if you use 1 E1-port of the "VWIC2-2MFT-T1/E1" you'll consume 31 channels of the ""PVDM2-64" 64 - 31 if you using 2 E1 ports.
Then this would be 62 Channels consumed of the "PVDM2-64".
So yes would had to reduce or shutdown the "conference/transcoder" resource on the Gateway.
To answer your question about this affecting anything in SRST. No it wont affect anything.
All you need to do it fix your dial-peers for incoming and outoing calls in SRST for the 2nd E1-PRI that you have configured.
-Kevin Monteiro
Rising star
Mark as New

Bookmark

Subscribe

Mute

Email to a Friend
When phones register to CUCM
When phones register to CUCM , are they using DSP resources from the same gateway for conferencing and transcoding etc?
If not then you should be okay with SRST.thanks
Highlighted
Mark as New

Bookmark

Subscribe

Mute

Email to a Friend
Thanks Kevin.
Hi Deepak,
No, I used another MRGL pointing to another voice gateway.