Highlighted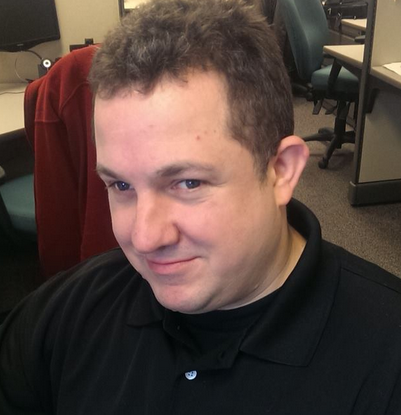 Frequent Contributor
Mark as New

Bookmark

Subscribe

Mute

Email to a Friend
Removing Diversion header on inbound SIP call into CUBE
Hi,
Having issues with an inbound call from a SIP provider, where the original call is going to number at other organization which is forwarded to one of our numbers. If we call our number directly it works fine.
The only difference between the working call and problem call is in the inbound SIP INVITE message, the forwarded call from the other organization system has a Diversion header.
From my initial research, the format of the Diversion header appears to be correct.
IOS version 15.3(2)T3 on 2900 series.
SIP DEBUG:
015612: May 23 2014 22:17:31.738 CDT: //-1/xxxxxxxxxxxx/SIP/Msg/ccsipDisplayMsg:
Received:
INVITE sip:5551234567@10.10.10.10:5060;dtg=tg1trwr SIP/2.0
Via: SIP/2.0/UDP 192.168.10.2:5060;branch=z9hG4bKo4tg142088m1q7qtl731.1
From: <sip:5553331234@192.168.10.2;user=phone>;tag=SDpkp1e01-181400435-1400901451719-
To: "5551234567 5551234567"<sip:5551234567@192.168.10.10>
Call-ID: SDpkp1e01-67b70de54afc625473260a5bdbaa4063-v300g00
CSeq: 371056612 INVITE
Contact: <sip:5553331234@192.168.10.2:5060;transport=udp>
Diversion: <sip:192.168.10.2:5060;user=phone>;reason=unconditional;counter=1
Allow: ACK,BYE,CANCEL,INFO,INVITE,OPTIONS,PRACK,REFER,NOTIFY,UPDATE
Accept: application/media_control+xml,application/sdp,multipart/mixed
Max-Forwards: 68
Content-Type: application/sdp
Content-Disposition: session;handling=required
Content-Length: 286
v=0
o=BroadWorks 68229083 1 IN IP4 192.168.10.10
s=-
c=IN IP4 192.168.10.10
t=0 0
m=audio 59874 RTP/AVP 0 8 18 101
a=rtpmap:0 PCMU/8000
a=rtpmap:8 PCMA/8000
a=rtpmap:18 G729/8000
a=fmtp:18 annexb=no
a=rtpmap:101 telephone-event/8000
a=fmtp:101 0-15
a=sendrecv
a=maxptime:20

015613: May 23 2014 22:17:31.742 CDT: //1075181/C70DCE678FDB/SIP/Msg/ccsipDisplayMsg:
Sent:
SIP/2.0 400 Bad Request - 'Malformed CC-Diversion/Diversion/CC-Redirect Header'
It looks like you need to be IOS 15.4T to use a SIP profile on a inbound call. I was thinking of using one to remove the Diversion header inbound but not sure if it will work since it is malformed, Maybe the CUBE will reject call before processing the SIP profile.
I looked for bugs regarding Diversion header in 15.3(2)T3 and didn't find anything yet.
Has anyone worked on a issue like this before or has further ideas?
I have been working with the other organization and providers for a few days now to try to correct it on their end, but was also trying to get the call to be accepted on our side.