Highlighted

Beginner
Mark as New

Bookmark

Subscribe

Mute

Email to a Friend
We have CUCM 8.6 connecting to a H.323 Gateway. Our telco passes whatever Caller-ID we give it.
We recently obtained a large amount of DID's for our organization. I've been tasked to change the external caller-id to display a individual DN's 10-digit DID number. This way external people will see the 10-digit DID of whatever DN is calling them.
This was an easy enough task....until I ran into a snag.
1. I left the DN's
2. I found the matching route pattern > Calling Party Transformations > Calling Party Transform Mask > entered 123456XXXX.
3. Tested and caller ID worked correctly.
The problem I'm having is that for a few DN's we need to have a specific Caller-ID. Some of our Managers and Administrators do not want their DID number displayed to outside people. They want the organization's generic main number displayed for caller-id. For example, if a Manager's extension is 1122 they would like their external caller id to display 8003211234.
This is what I've tried:
1. I gave the DN1122 an External Phone Number Mask of 8003211234.
(I tested and the caller-id came back as 1234561122.
2. I then checked the box for "
(I tested and the caller-id came back as 1234561234)
Does anyone have another ideas so that for 99% of my DN's will display a DID, but I can still specify a separate caller-id for a few DN's?
ALSO... I'm hoping to not have to change the External Phone Number Mask on over a 1000+ DN's....if possible.
AND... Another goal of mine was to have the 4 digit extension displayed on the top of the phone. When the EPNM is configured, I get 10 digits displayed at the top.
Thanks in advance for your help.
1 ACCEPTED SOLUTION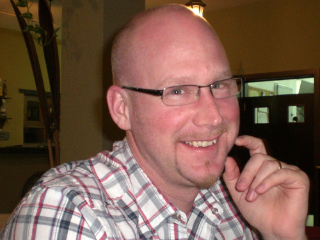 Rising star
Mark as New

Bookmark

Subscribe

Mute

Email to a Friend
If you set the EPNM on all phones to 123456XXXX with BAT and then manually set it to 8003211234 on the managers phone you should get the result that you look for if you have the RP setup as in your second description.

Sent from Cisco Technical Support iPhone App
Please remember to rate helpful responses and identify helpful or correct answers.