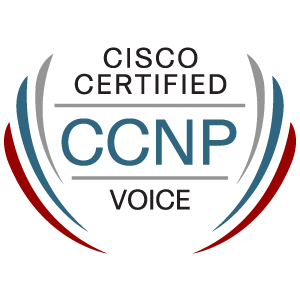 Beginner
Mark as New

Bookmark

Subscribe

Mute

Email to a Friend
SRST Outbound Dialing Issues
Hello,
I am having trouble figuring out why my outbound calling is not working in SRST. During normal operation calls are sent to the GW with 11 digits so I setup the SRST dial-peer to forward 11 digits on LD calls to the carrier. I have tried forwarding all, 10 and 7 but nothing works. When I ran debugs on the ISDN q931 it does not even show the call, it is like the dial-peer does not forward the call to the serial interface. Any ideas what I am missing here? I have attached the debugs of the dial-peer.
Here are the details:
All phones are SCCP.
Normal Operation
MGCP controlled Gateway with PRI/T1
SRST Config
dial-peer voice 40000 pots
description ***SRST Long Distance Outbound***
destination-pattern 71[2-9]..[2-9]......
incoming called-number .
direct-inward-dial
port 0/0/0:23
forward-digits 11
interface Serial0/0/0:23
no ip address
encapsulation hdlc
isdn switch-type primary-ni
isdn incoming-voice voice
isdn bind-l3 ccm-manager
isdn bchan-number-order ascending
no cdp enable
Debug
ISDN q931 does not show the call hitting the T1
Debug Dial-Peer shows call hits DP 4000 Pots
Match Rule=DP_MATCH_DEST; Called Number=719194400699
005280: Apr 10 15:33:08.549: //-1/D0C23845AE4C/DPM/dpMatchPeersCore:
Result=Success(0) after DP_MATCH_DEST
005281: Apr 10 15:33:08.549: //-1/D0C23845AE4C/DPM/dpMatchSafModulePlugin:
dialstring=719194400699, saf_enabled=1, saf_dndb_lookup=0, dp_result=0
005282: Apr 10 15:33:08.549: //-1/D0C23845AE4C/DPM/dpMatchPeersMoreArg:
Result=SUCCESS(0)
List of Matched Outgoing Dial-peer(s):
1: Dial-peer Tag=40000
V/r Josh