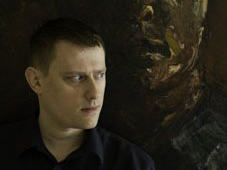 Contributor
Mark as New

Mark as Read

Bookmark

Subscribe

Email to a Friend
Hosted by Cisco, the Internet of Things World Forum (IoTWF) is the premier leadership forum in the rapidly growing industries around the Internet of Things (IoT). It is a must-attend event for key stakeholders and innovators who are driving IoT adoption worldwide. This year, the IoTWF 2015 was held in Dubai, United Arab Emirates, where technology is transforming the city into a global hub and a leading example of what a Smart City can be. Also, as the site of the 2020 World Expo, Dubai is not only an important partner in the emerging IoT landscape but a contributor to the future of a connected world. At this year's Internet of Things World Forum, the industry's leaders in public sector, private business and education will gather again to collaborate, network, partner, and build the IoT ecosystem together.
To help make real moves towards that future, on December 4th, 2015 through the night to the 5th, students and professionals joined DevNet for a hackathon at the Cisco offices in Dubai. The Cisco DevNet technical team provided 5 technologies for the hackers to use. These included Enterprise IoT DevKit (EIoT) for connecting sensors to the network, Cisco Mobility Experiences (CMX) for location information, Cisco Instant Connect (CIC) for push-to-talk communications, and IOx/Data in Motion (DMo) for IoT analysis at the network edge. Given this combination of products, the hackers were challenged to come up with solutions that incorporated Cisco technologies into enabling Dubai as a Smart City and improving the lives of its citizens. At the end, 90 attendees presented 18 IoT-related demos in various domains to our judges: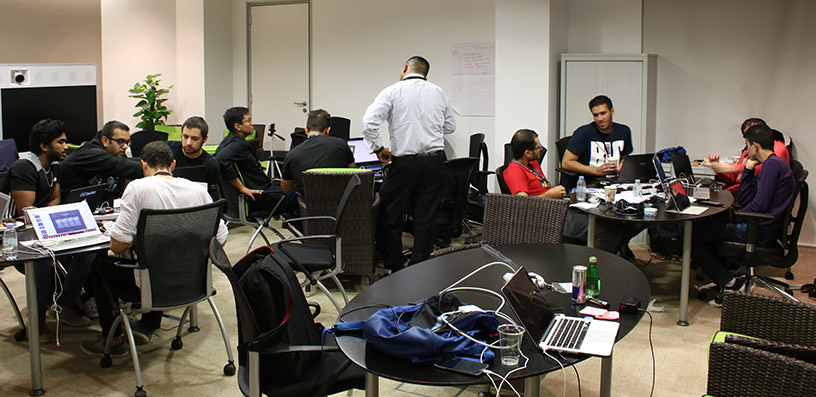 Our judges included Fadi Atallah Fatallah from Cisco Consulting Services, Sathish Jeyakumar from the Emirates Group IT, Aman Merchant from Impact Hub Dubai, and Husain Misherghi from Truecaller. They graciously evaluated all the demonstrations and came up with a final list of winners.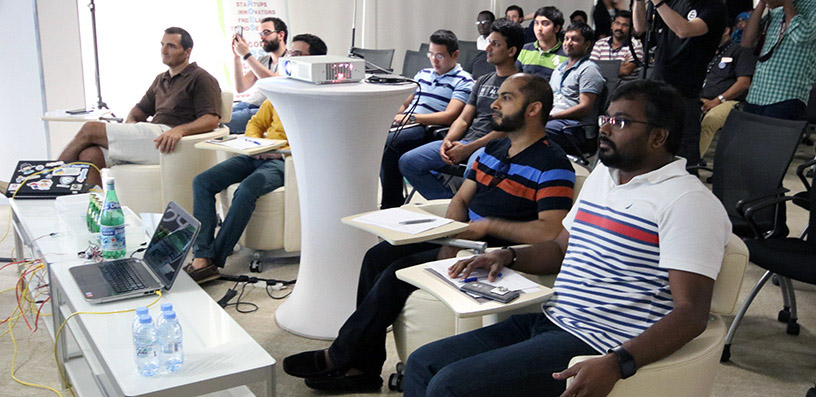 In 3rd Place, Shelfmetrics presented a solution using CMX to generate business intelligence that measures and monitors shelf or stock information of products. For example, when a retail item, such as milk, is stocked or sold to a customer it can be tracked all the way back to the supplier.
In 2nd Place, Saedni, demonstrated an IoT wearable device that diagnosed your heath by visualizing the patterns of ECG signals and temperature details of the wearer. This is an important consideration for the safety and health of the population of a smart city.
The 1st Place winner was SmartX, an airport application that improves the transit experience using CMX to extend the information available to embarking and disembarking passengers. From the seat to the gate to a connecting flight, a passenger could feel more informed in real-time using their physical location in coordination with other sources of relevant information like their passenger name record (PNR), duty-free offers, or loyalty program.
A lot of learning, work, and fun was condensed into a few hours. We would like to thank all of our sponsors, the staff who made it happen, and most importantly the hackers who came and dedicated their time and energy to hacking with us through the night.
Thank you!
You must be a registered user to add a comment. If you've already registered, sign in. Otherwise, register and sign in.