Mark as New

Mark as Read

Bookmark

Subscribe

Email to a Friend
"If you cannot measure it, you cannot improve it." – Lord Kelvin
You've likely come across this advice more than once: To be successful, you need to learn to focus on what really matters, and leave out the rest.
As continuous development practitioners, we are convinced of the merit of this statement. To grow in our roles, we must act and adjust daily. But how do we figure out which actions really matter to us so that we can use our time to our best advantage?
On our #TechGrowthMindSet journey, we turn to our technology tool chest for answers. And yet again we land with a perfect analogy from our work experience: Metrics to the rescue!
Metrics are integral to the success of cloud services, because they allow for fine-tuning of the service to increased customer adoption and engagement. This means you can start from a small and manageable idea, add your energy to grow the service as you capture market share, and operate at exponential scale.
Metrics keep stated goals in focus. Stay on track with business or personal goals by putting these 3 simple steps into practice:
Collect Metrics
Keep a journal of your KPI (Key Performance Indicators).
Make a habit of taking notes on your activities in a given day. Include your impressions of your overall effectiveness, productivity and energy.
Seek feedback from colleagues and friends. This could be face-to-face, by email, or by other regular communications methods. Or it could be noticing other people's reactions to you. Don't judge the feedback at this step, just collect it.
Analyze the Data
Look for patterns. When did your energy levels leave you feeling reactive? Which activities add to your ability to be proactive?
When looking at feedback, be mindful of how and when people perceive you as most effective. What were you doing during the time that you were appreciated? What are things that caused you to be not so effective?
Use the Data to Improve
Now apply your learning to enhance your focus. Your mind and body operate as a holistic system. The goal is to balance that system in a state of flow. When your energy level is high, you're operating at your peak performance on the tasks that you care most about. When your energy level is low, you're resting and taking care of your basic needs. Strive to stay in peak energy and efficiency zones. Step away from any potential energy sink.
Here's a sample of how our workdays got distorted when we were operating in reactive vs proactive mode. An example of a proactive mode would be setting daily or hourly goals to focus on an action and using Do Not Disturb status to avoid distractions.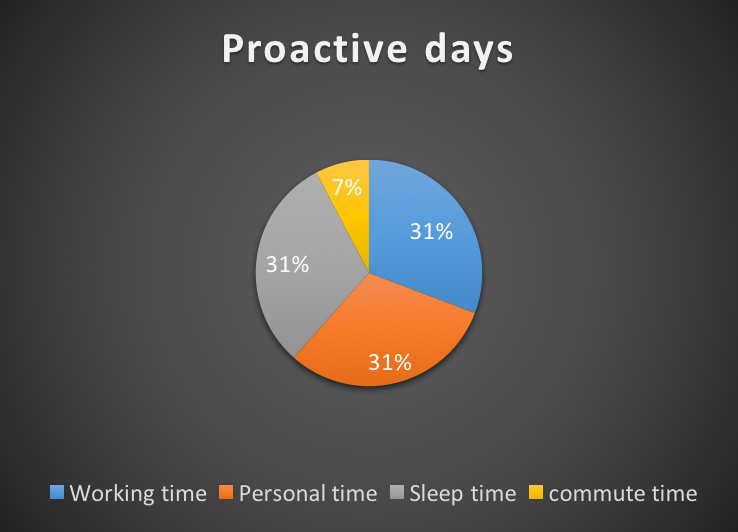 Choose to Act, not React. Metrics can help!
By:
Pallavi Kalapatapu
Architect/Technical Lead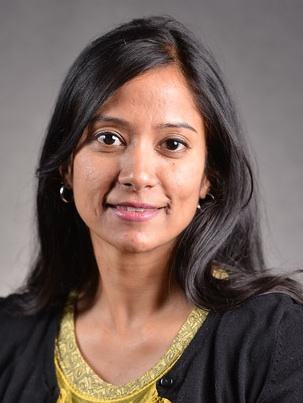 Tana Franko:
Technical Writer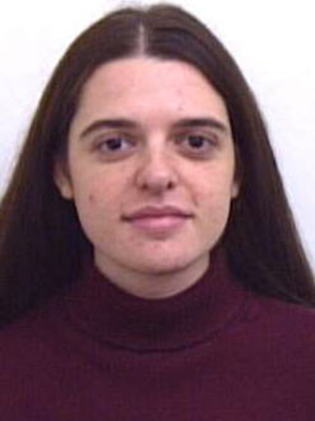 You must be a registered user to add a comment. If you've already registered, sign in. Otherwise, register and sign in.