Mark as New

Mark as Read

Bookmark

Subscribe

Email to a Friend
None of us goes to work alone. Our personal traits and ethics come with us to the office each day and contribute to our professional growth in a big way.
As technologists, we spend our workdays crafting solutions that deliver bleeding-edge software services to compete and grow and gain market share. Tapping into these same successful development formulas is a great way to apply the same growth mindset to our personal belief systems. Our work is multi-dimensional, and our growth as individuals and professionals should be, too.
In this blog, the two of us are on a journey to experience multi-dimensional growth of our own. We are eager to share our experiences and hear about yours.
Goal-setting is a crucial pre-requisite for accomplishments. It takes the effort to translate our aspirations into actionable goals. (See our first post -- Using the Cloud to Choose Not Snooze -- for our strategy on goal-setting.) Once we are past this initial hump, the next big roadblock that derails most of us from achieving our goals is our inability to stay true to our commitments.
In today's post, we address this issue from a SaaS perspective using the SLA (service-level agreement) concept. However, we reframe "SLA" from service-level agreement to Select-Leverage-Announce: Select a few members from your network that you think are best suited to Leverage, and Announce your goals to them.
In the cloud world, once SLAs are published, it is far easier to build metrics around the agreements, to stay true to the contract. New feature development and service expansions must not break the SLAs.
By the same token, once we "publish" a plan of action and share it with others, we are more likely to hold ourselves to the SLA. That's because sharing a goal with someone causes us to subconsciously translate it into a commitment. When we share our SLA with our network, our network will actually rally with us and keep us honest. Try out this concept for yourself. It can apply to virtually any goal -- small or big, professional or personal.
Pallavi is using the Select-Leverage-Announce approach at the highest level of career planning. At the start of the year, she shared her career goals with a Principal Architect in her trusted network, who then started rallying with her. This relationship helps keep her momentum going even when the org chart changes. Using the SLA concept, she has engaged her friends and family to help her stick to an allergy-free diet for years. Most recently, she leveraged this concept to limit her social media distractions and set expectations on her offline days with her connections.
Tana used Select-Leverage-Announce to develop a conference talk describing how she and her team cope with the complexity of shifting to cloud services documentation. She started by announcing her intent at a meet-up for prospective speakers and followed through by submitting an abstract. When her proposal was accepted, she further leveraged her network by announcing and practicing her speech with her Toastmasters club, and with friends. In each case, she used feedback she received to evolve the talk for its intended audience.
When we set and advertise SLAs for ourselves, half of the heavy lifting of goal accomplishment is done in that single step. We just need to learn to keep regular with it, and trust that our network will be there to help correct the course if they observe that we falter.
How could you put Select-Leverage-Announce to work for you?
By:
Pallavi Kalapatapu
Architect/Technical Lead
Tana Franko
Technical Writer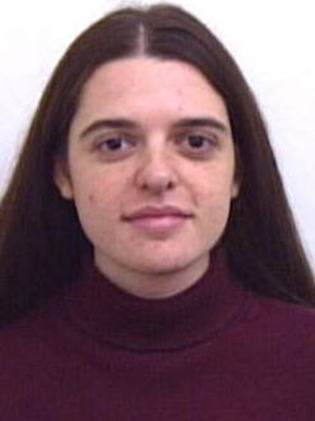 You must be a registered user to add a comment. If you've already registered, sign in. Otherwise, register and sign in.