Cisco Employee
Mark as New

Bookmark

Subscribe

Mute

Email to a Friend
JSON RPC 'commit' method "flags" values
Hi NSO experts,
I'm trying to achieve "commit no-networking" via JSON RPC as part of my JSON payload. We have 'commit dry-run' and 'commit working just fine.
What I'm trying achieve: commit no-networking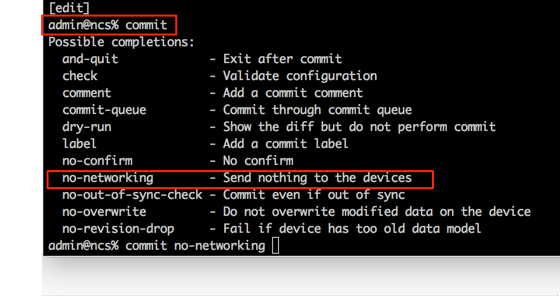 While reviewing the "commit" method in NSO 4.x Web UI PDF document, it shows that I can use "flags" with a numeric value to achieve different results. When I use '3' or '1<<3' which is for "no device manager", the transaction still carries out the commit. What is the flag value that corresponds to 'no-networking' option in commit method ?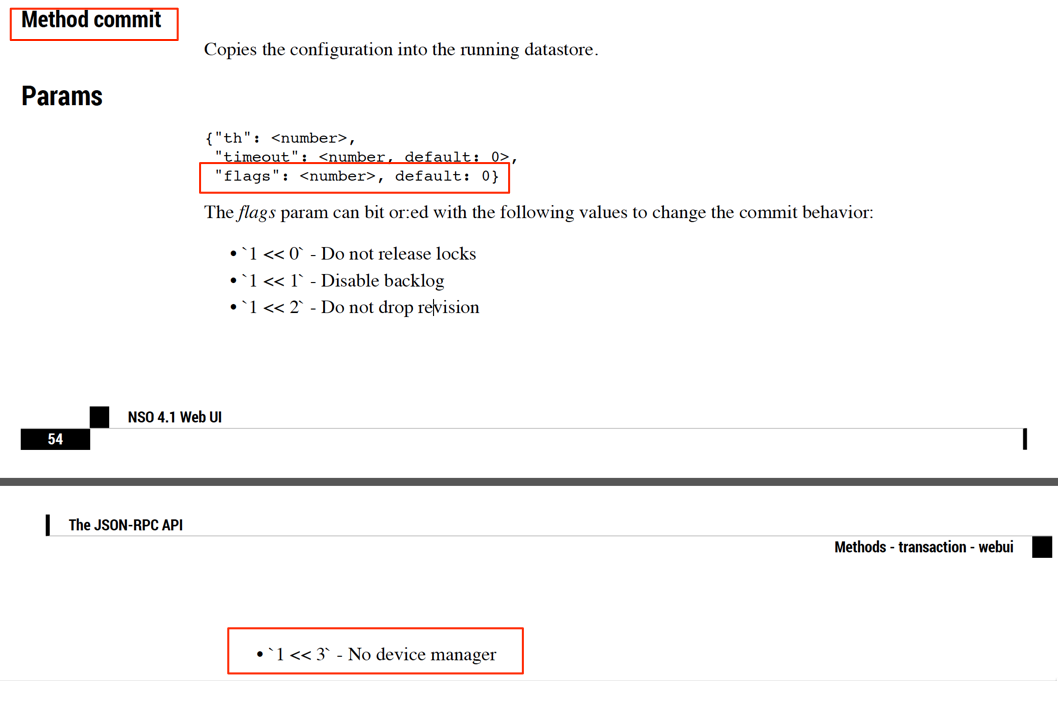 Is there a different method I should be using ? What am I missing ?
Thanks & Regards,

Nick Khemani