Highlighted

Contributor
Mark as New

Bookmark

Subscribe

Mute

Email to a Friend
Hi all,
I can see a whole bunch of configuration fields for a phone in CUCM 10.5(1) under the "Product Specific Configuration Layout" section of the GUI but am not able to collect that same information using AXL. Some blog post pointed me to grabbing the <vendorConfig> tag but when I did - it only contained very small amount of that information. Another post pointed me to executing a SQL stored procedure (since the xml column no longer exists on the device table) called dbreaddevicexml but no information got returned from it when I executed it.
So how can I get the rest of the fields I see in the CUCM GUI?
Thank you.
1 ACCEPTED SOLUTION
Highlighted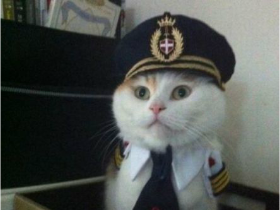 Cisco Employee
Mark as New

Bookmark

Subscribe

Mute

Email to a Friend
Okay, it looks like it works this way: The tags in <vendorConfig> won't reflect all the values if you just leave them at the defaults. if you change the settings, then they start to show up in <vendorConfig>. They'll continue to show up even if you change them back. For example, <wifi> and <appInstallFromAndroidMarket> were missing from <vendorConfig> for the DX650 since they were set to the default values. When I turned off wifi, and turned on the ability to install from the Google Play Store, these tags showed up in <vendorConfig>:
<wifi>0</wifi>
<appInstallFromAndroidMarket>true</appInstallFromAndroidMarket>
When I set them back to the defaults, they still showed up:

<wifi>1</wifi>
<appInstallFromAndroidMarket>false</appInstallFromAndroidMarket>
I don't see any simple way to get all the <vendorConfig> features and their defaults. So far, it looks like the information is scattered across a number of tables you'd have to join, but I haven't been able to trace all the routes yet to get a picture of the information.
EDIT: Actually, I'm wrong about that -- CUCM reads in XML configuration files (and sub-files) for <vendorConfig>, which isn't stored in a way where it is accessible directly from AXL. You might be able to access the XML files from the CLI, but then you'd have to figure out how to interpret them in such a way that the information would be useful. And this wouldn't get you the equivalent of a getPhone readout of <vendorConfig> tags and values. Personally, I would simply note what the defaults are in the UI, and if the tag doesn't show up, assume it is set to the default value.
If it was critical, I'd set everything to non-default values, do a getPhone, and then record all the tags. Painful, I know, but it only has to be done once per phone model.