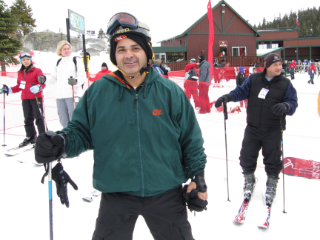 Cisco Employee
Mark as New

Mark as Read

Bookmark

Subscribe

Email to a Friend
Author: Darryl Sladden, Senior TME Manager
Date: October, 2016
Subject: CMX 10.2.x HEATMAPS
Cisco CMX Analytics has the capability to create an hourly heatmap of client activity for any floor as part of the analytics capabilities.
The heatmap is generated hourly and is in the format of a JPG image which is accessible via the GUI. As part of the GUI you can play the hourly generated heatmaps back to form an understanding of what has happened on the floor during the day.
The heatmap is generated by a dataset of devices that have had a locations calculated during the last hour. It is important to note the following;
- With Standard location, a datapoint for location is generated when the client decides to send a PROBE packet out. This is normally done when a client first enters a venue, and is done less frequently when a device is in a venue and is in a static location. This would mean location such as lounges that have static devices may not have as many devices shown with standard location as would be shown with HyperLocation. In addition, places where devices first encounter WIFI access points will be shown hotter.
- A new location is usually determined when a device has moved, as such for a large number of static devices, there will not be a lot of location calculated.
- With Hyperlocation, a datapoint is calculated much more frequently, approximately one time each 15 seconds. These datapoints give a more realistic view in the heatmaps of where devices are.
- The data in a heatmap and the colors are based on a logarithmic scale where the specific color will not associate to a specific number.
- The primary uses cases for HEATMAP is as a comparison tool for two different events or two different days. Given the same pattern of visitors the heat map would appear in the same way.
USE CASES FOR HEATMAP GENERATED WITH STANDARD LOCATION
1) Compare different days of the weeks to see if different days have specific times or places then a benchmark day
2) Compare different events to see if the timing of the event resulted in different enterances uses or different location of devices
USE CASES FOR HEATMAP GENERATED WITH HYPERLOCATION
1) Determine and compare different areas of the venue to see where CONNECTED devices are more likely to be.
2) Determine the flow of devices in and out of a venue during an event.
NOTE:
HyperLocation refers to the uses of Datapackets and if available Angle of Arrival for the determination of a client location. HyperLocation can be accomplished with either a standard AP in Enhanced Local Mode where it scans for other clients, it can be accomplished with a dedicated monitor mode radio such as the RM3010 or, in the most advanced method is accomplished with a dedicated HyperLocation Antenna Array and a RM3010L module.
You must be a registered user to add a comment. If you've already registered, sign in. Otherwise, register and sign in.