Highlighted
Mark as New

Bookmark

Subscribe

Mute

Email to a Friend
Amazon Lambda script shows timeouts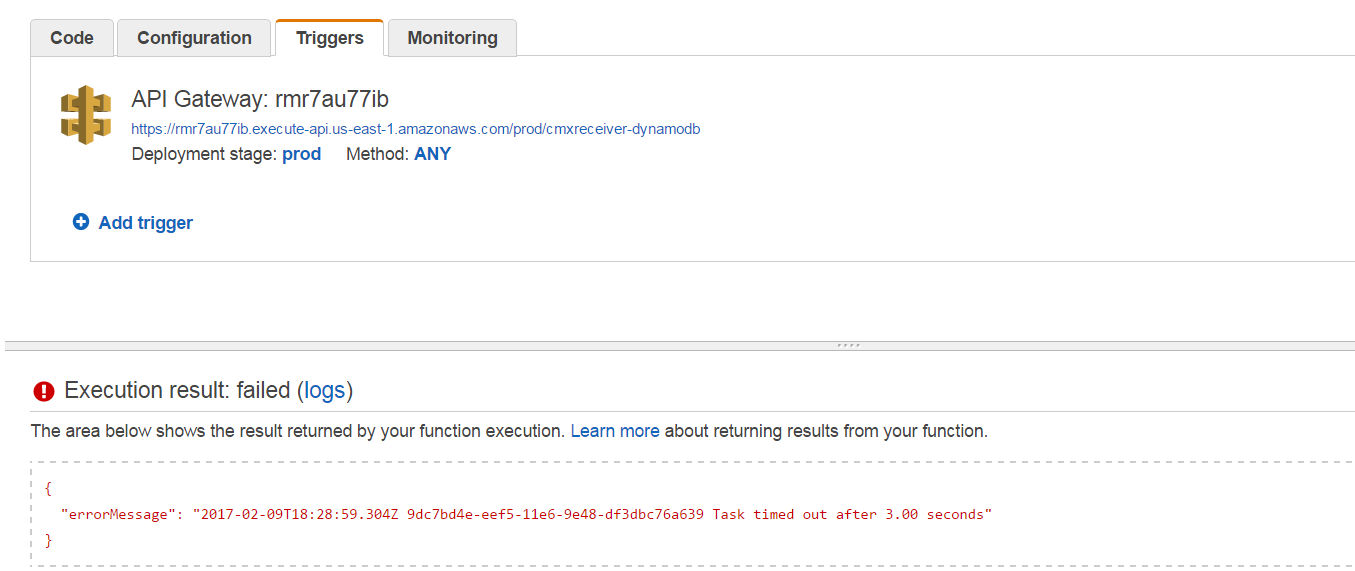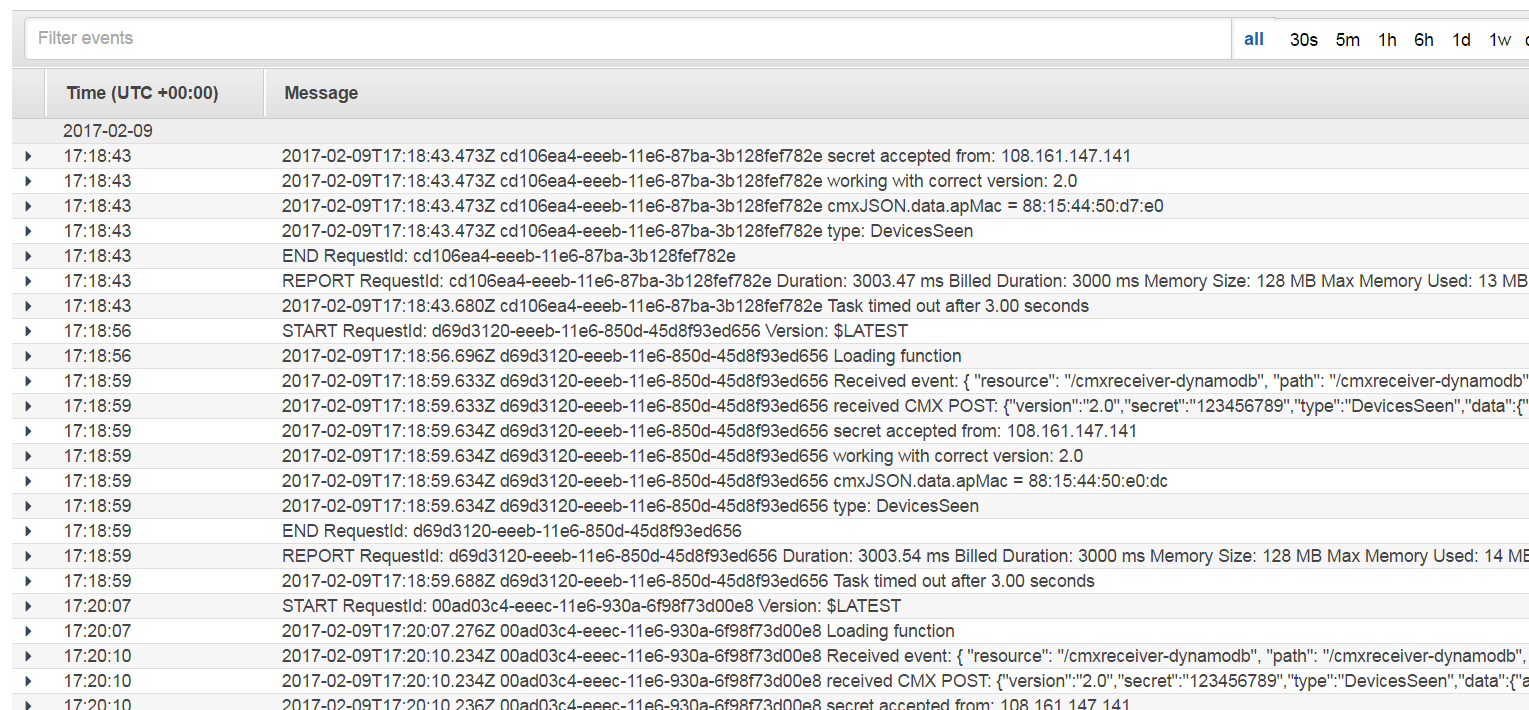 Hi I am trying to use 3 MR 52 to generate the location analysis.So I am trying to get the data from the dashboard into AWS, however every time I try to get this data, I face the same error again and again.
I am using the developer's sample provided to get the data into the AWS from dashboard and its link is " GitHub - dexterlabora/cmxreceiver-lambda-inline: An in-line AWS Lambda function to collect Cisco Meraki CMX location dat…"
I am attaching the screenshot of the errors which I get and along with the logs which do say that request has been sent and data is received but after certain period of time these errors cropped up.
Thanks

Cisco Employee
Mark as New

Bookmark

Subscribe

Mute

Email to a Friend
Hi,
I wrote that integration... specifically the CMX receiver JavaScript section. The python portion that integrates with ElasticSearch was written by a partner of ours.
If you say that it works but starts to fail over time, I wonder if AWS is imposing a limit on your Lambda services. There are throttling options which could be adjusted (at a cost) to handle more processing time.
Cheers,
Cory
Mark as New

Bookmark

Subscribe

Mute

Email to a Friend
Hi Cory
Thanks for your reply.
I feel that the issue may be related with the script. I could be wrong but when I copy this script to create the lambda function, it keep giving me errors on the side as well.Plus the log never tells that any of the data has been imported into the table. Logs simply shows the data from the dashboard but data isn't imported to the database.