Highlighted
Cisco Employee
Mark as New

Bookmark

Subscribe

Mute

Email to a Friend
Hello Developer team,
Greetings,
I have some questions that I want answers and need help.
Q) What is the difference in API for MSE 10.x than the MSE 8.x API. To understand the differences do we have any documentation on the differences?
If they integrate the application with the MSE 8.0 they want to know how much re-coding if any they will need to make in order to work with the application they create in 8.0.
Q)The 3rd party application developers are try to create a map display provided to the user who come in company premises to select the open areas they define within a floors like say open-area 1, open-area 2 etc,.
Now they want to find what API is available in MSE to pull all the wlan users from the MSE ,get their co-ordinate positions of all the users and also the MAP and the AP co-ordinates as well.
This will help them to create boundaries as different open areas.
Q) They also want to be display the % of utilization in each areas. What API or concept do we have that they can leverage to build this application
If and how can we define zones? Where does zone information reside?
Q) How can they link the cisco MAPs on the PI or MSE and link or tie the co-ordiantes and reference markers information using any API with the same MAPs that they have on their application
Map resolution what are the specific levels of resolution needed.
Q) Is there a mobile library/API that can be used to help plotting points on a map
Q) Is any special consideration needed for displaying maps and associated location points on devices of various dimensions (e.g. iPhone, iPad, Laptop)
Q) Is the API the only method for integration or do other methods exist (e.g. DB integration, file transfer, etc.).
Highlighted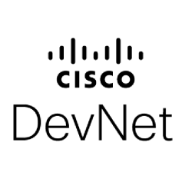 Frequent Contributor
Mark as New

Bookmark

Subscribe

Mute

Email to a Friend
Please, open another discussion with any questions you may have. Thank you, Matt