Highlighted

Beginner
Mark as New

Bookmark

Subscribe

Email to a Friend
1 ACCEPTED SOLUTION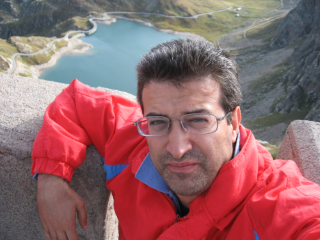 Hall of Fame Expert
Mark as New

Bookmark

Subscribe

Email to a Friend
Hello Jwbensley,
first of all,
"ip load-sharing per-packet" is not a viable option as it causes out of order issues.
Real world devices perform load balancing based on the second (more internal ) label value so to achieve some load balancing for example multiple pseudowires must be defined between the same pair of PE nodes.
L3 VPN use different internal labels for different customer prefixes of the same VRF site ( unless some special command is used to say use one label per VRF site)
>> f I remove that command, I seem to always use link 2 for sending traffic towards P2 from P1, and link 3 for receiving the return traffic from P2 to P1
This is the expected behaviour in this scenario.
With MPLS TE you can achieve results similar to the use of multiple pseudowires /LSPs : forms of load sharing not true load balancing. In all cases in MPLS world flow based and not per packet
Hope to help
Giuseppe
5 REPLIES