Beginner
Mark as New

Bookmark

Subscribe

Mute

Email to a Friend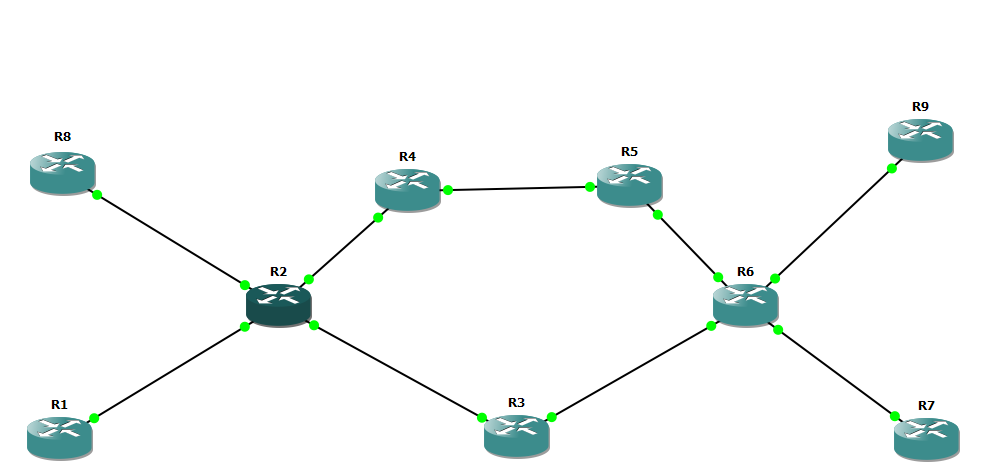 Hi everyone, i dont understand something about TE tunnel. R2,3,4,5,6 is in MPLS domain. Im made a TE tunnel between R2-R6 with a explicit-path R2-R4-R5-R6. So when R2 want to send packet that destination is R6, it ll take the TE explicit-path. Everything just fine except one thing, i create a loopback in R5. In R2, traceroute that loopback in R5 and the path it take is: R2-R4-R5-R6-R5. I dont understand why can it happen, can anyone explain that.........Thank you so much !
1 ACCEPTED SOLUTION
Hall of Fame Cisco Employee
Mark as New

Bookmark

Subscribe

Mute

Email to a Friend
Hello,
Can you be more specific about how do you force the packets to enter the TE tunnel?
In any case, what you see is logical. Packets entering a tunnel must always traverse to its tailend - they can never exit the tunnel on some earlier router. So if the tunnel ends on R6, and you are pinging the loopback on R5, the tunneled packets will enter the tunnel on R2, pass as MPLS-labeled packets through R2, R4, R5 and end on R6 (note that R5 does not see an IP packet addressed to it but rather a labeled packet with next hop directed towards R6). The R6, as the end of the MPLS tunnel, will now process the IP packet and see that the intended destination is R5, so it sends the packet to R5 via the shortest available path. Hence - R2-R4-R5-R6-R5.
Does this clear things a little?
Best regards,
Peter