Highlighted
Beginner
Mark as New

Bookmark

Subscribe

Mute

Email to a Friend
ACS 5.6 Backup Failing: File Transfer Error
Hello all!
I've been having an issue getting a full backup on one of my ACSes for a client. We have 2 devices (for argument's sake A1 and B1) for which there is an ACS server set up for each. I am trying to set up incremental backups over FTP to a Windows 2008 server using freeftpd (which has been previously configured for other backups), and have had success with full backups for A1. However for B1 I have been unable to connect to the server at all. While A1 and B1 are hosted on different segments there doesn't appear to be any access list or routing issues that I or my coworkers can see. According to the freeftp logs only the A1 is able to connect to the server. The error that has been appearing on the B1 ACS is :
| | |
| --- | --- |
| | Incremental Backup Failed: CARS_XM_XFER_FAILURE : -302 : File transfer error |
Unable to ping due to icmp limitations set up across firewalls. I know this is a rather difficult issue to diagnose without knowledge of the network itself but has anyone been able to remediate a situation like this? Unfortunately I am unable to access the CLI of the ACSes otherwise I would have likely fixed this situation by now.
Highlighted
Beginner
Mark as New

Bookmark

Subscribe

Mute

Email to a Friend
Hi,
It would rather be difficult to tell the exact reason for the transfer failure without any logs from the ACS. If you can get the CLI access, here are a couple of things which you can try--
--configure the repository once again and do a show repository <repositoryname> to check, if the contents of the repository are visible.
--Run the following debugs and share the output
debug copy 7
debug transfer 7
debug backup-restore all
Also, make sure that the password and username(of FTP) are correct on ACS.
Without CLI, it would be difficult to troubleshoot.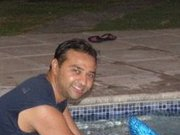 Beginner
Mark as New

Bookmark

Subscribe

Mute

Email to a Friend
This is the core error:
3 [11534]: transfer: cars_xfer_util.c[818] [admin]: curl error: couldn't connect to server